You can defeat Your Pain + Stress with God's guidance!
Negative Emotions such as anxiety, stress, and fear are damaging to your body.  Any time adversity strikes in your life; it usually will create unwanted stress and fear in your life. No one likes to have to go through adversity, but usually adversity is an unwanted visitor in your life that shows up without invitation and it often completely takes your plans and purposes over without warning.  The negative emotions experienced from what you've gone through often produces chemical reactions in your brain and body which changes how you feel and how you look at life.
How you feel and how you look at life determines how far you are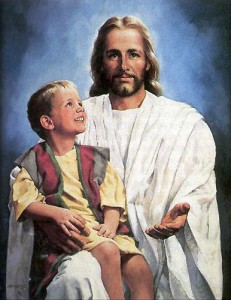 able to go in life, it also influences your destiny and your ability to receive and follow the instructions that God provides for your life each day.  So if what you have gone through has affected how you look at life and how you feel about life, you may not be feeling like going on and you may not be up to seeking God for the things He wants to do in your life. This is why God invites you to meet with Him each and every day so that He can refresh you and revive you and heal the wounds, the scars and the bitterness that life inflicts upon you because of the roughness, the toughness and the unfairness that problems, setbacks and pain can cause on you.
God understands that life these days for most of us are typically filled with a mounting sea of daily pressures and stressful events that bombard us from every direction. Situations can sometimes be so stressful they will try to overwhelm you and cause further anxiety, stress and fear in your life. God doesn't want you living your life in constant pain and in constant fear feeling like you're overwhelmed and that the pressures that life brings your way is just way too much. So God wants to help you learn to control your responses to the emotional and mental drains that adversity and stress puts on top of you daily. God wants you to remember to set aside time each day, whether it be in the morning, lunch time, evening or nighttime to spend time with Him so that He can begin this new work in you.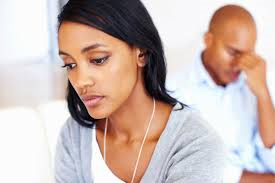 When you meet with God during your appointment times with Him, tell God your fears, your hurts, your pains, your disappointments, and what has offended you, stay long enough in God's presence to allow Him to speak to you so that this new transformation work in you can begin! God already knows what is bothering you and He knows that you may need to talk about it and that you may want to get it out with someone, so He invites you to get it out with Him alone and in private. When you tell friends and relatives your fears and problems, you always have to worry about them repeating it and telling everyone that they know, not so with God, you can tell God anything and you can be sure that God will NOT violate your confidences. He is able to keep that which you entrust to Him. So bring your negative emotions and stress to God, choose to get it out with God, if you need to put your thoughts in writing first, use the below link again to print out and jot down things, issues, people, problems, and stuff that's bothering you. Get it all out with God, suggest to God what you would like to see as solutions to your concerns and issues and then take some time to simply bask in the lingering presence of God, knowing that you are loved, you are God's child and know that God will respond at just the right times with the right solutions to those issues and concerns that you have brought to His attention. Do you need to get out what's bothering you today, tonight or this evening? If you do,  get alone with God when you have some time, for He is only a prayer away, and He is waiting just for you to bring Him all of your problems, all of your pain, your heartache and your disappointments! If you've done this before and nothing changed or helped you, you may have to keep on doing it until your answer comes, dear child of God, that's what we do, and we encourage you to do the same!
Here's a free resource for you to jot down your thoughts, ideas and feelings as you spend time with God as you wait to learn how to defeat adversity and stress in your life with God's guidance!