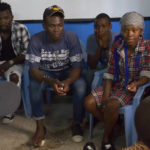 Recently a dear friend and I caught up with each other by phone. We found ourselves lamenting and processing throug h the ongoing pressure that we were feeling as women and moms. We were vacillating between bravery and crippling fear,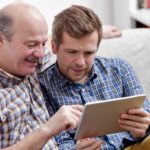 Practically all followers of Jesus have asked questions like these. Most of us ask them not so much on a daily basis, but at an important crossroads in our lives. But is that really the best view of discerning God's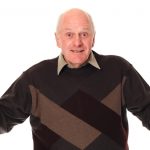 Spending quality time alone with God is a good thing and necessary for spiritual growth. But does our alone time with God always have to be quiet? David Powlison, a faculty member at the Christian Counseling and Education Foundation and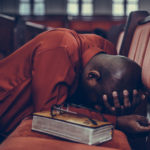 Gratitude may seem like the last solution when it comes to the COVID-19 pandemic. After all, this virus has taken away many jobs and lives, and everyone can feel the stress of this global event to some degree. During this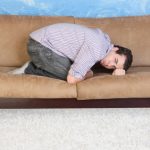 When we experience hardships, we usually wonder why God allows these painful situations to come our way. It just doesn't seem to fit with His role as our loving heavenly Father. We struggle to reconcile our suffering with His love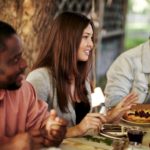 Even if our circumstances don't change one single iota after we pray, there are many other benefits that can be gained from consistent time spent in solitary prayer. You will see how fruitful your life will be and that of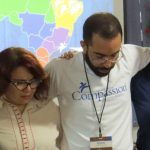 Have you ever felt so hopeless in your life that you almost gave up on something? Maybe you have and you'll be glad to hear, it's really normal. I've read stories of Christians who almost gave up on their dreams.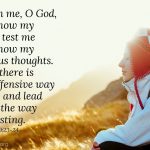 Anxiety, worry and tension are some of the most destructive forces we can face. They sap our strength and slowly undermine our faith, keeping us from maturing in the Lord (Luke 8:14). If we are to grow in our relationship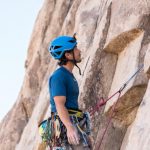 As long as there is life, we have a mission and purpose to complete. Outside a previous office door, I had a comic strip that showed a character whose hair was on fire, accompanied by the following caption:If God gives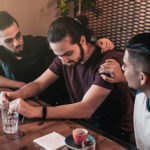 No one likes pain. And for some, it feels unending. Pain can be physical, and it can be emotional. And yet, all pain hurts. And it leaves us asking questions; wondering why God allows our pain. Why Am I in