Tag Archives:
devotions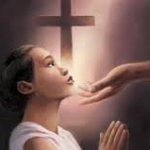 Imagine that you've been invited to meet with the President of the United States in the Oval Office. You'd likely look forward to your appointment with great excitement. Now imagine that someone much more exciting - the God of the
Visit www.JimMorgan.me to see more and sign-up to receive one, each day, in your email in-box.
Christian Devotions | Daily Bible Devotions - A devotion may be someone's only Bible for the day.