Hard pressed on every side?Turn to God!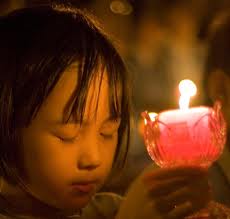 Would you like to have a shield around you each day? Would you like that kind of protection, not only in the material world, but in your spiritual life as well? We have good news for you. You can have that shield. God promises to be that almighty shield to all who will trust in Him.
Just like those ancient warriors who used their earthly shields to deflect the blows of the enemy, so you can deflect the attacks of your spiritual enemies.
Psalm 5:11-12 explains this:
"But let all those rejoice who put their trust in You; let them ever shout for joy, because You defend them; let those also who love Your name be joyful in You. For You, O Lord, will bless the righteous; with favor You will surround him as with a shield (NKJV)."
There is your promise. God will be your shield. He will protect the righteous.
Does that mean that God only protects those who are perfect-those who obey Him without fail? No. The "righteous" in this passage are those who have trusted in Jesus Christ alone for salvation. The righteous are those who are declared "not guilty" by God because they have accepted Christ's atonement for sin on the cross. The righteous are those who trust in Christ's perfect righteousness, put to their account.
If you are in that group, then you have a shield-a divine shield that never fails. Yes, you may have troubles. You may have difficulties. You will have temptations and you will sin. Still, you will be protected by God. He will only let happen to you what is in His perfect plan and purpose for you. You won't always understand what is going on in your life. That is why He asks you to walk by faith and not by sight. Just keep trusting Him. He will help you and He will work all things out for your good and His Glory!
What a glorious truth to ponder. The hand of the living God upholds you, dear 1. You can walk in faith and trust in Him. You can obey Him because He has your best interests in mind.
Notice how many times this passage tells you to "rejoice" and to be "joyful." Those are strange words in our day and age. But for the believer, these are very real things. Even in the midst of trials and tribulations, you can rejoice in the Lord and thank Him for being your shield.
Join us in a prayer of thanksgiving and praise to God our Father, God the Son (Jesus Christ), and God the Holy Spirit. Even when you can't see His hand working in your life, please keep on believing that it is there, for it really is. God is the shield that will protect you today and forever. Amen!