Important Update For YOU!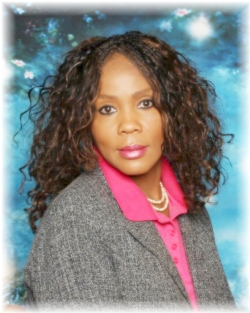 Dear God Seeker,
Hurricane Irma has landed in Florida and God is hearing and answering our prayers for safety, Our entire Ministry staff remains safe and still in our homes and our offices are still open and our power remains on as we watch, wait and ride out the storm. The skies are dim and it is raining just a little, through God's Power, Protection and Providence, winds are only 1 mile an hour where we are located. Other parts of our state are experiencing winds of 100 miles and hour plus, excessive rain and excessive power outages. Nearly all businesses, companies, restaurants, etc. have been closed. Everyone has been told to stay inside and off the roadways until 3pm tomorrow afternoon, if anyone is caught outside and on the roads it will result in a misdemeanor charge by the police. People who were being made to work by employers in the storm have had a change of heart and those businesses have closed.
Psalm 50:15 reminds us all that God gave a strong promise to those who believe in and trust in Him as we do, He said , "Call upon me in your day of trouble and I will deliver you and you will honor me and give me glory". The interesting thing I find about that verse is that the verse is conditional, you see I've found that God will keep His promises to rescue you in your day of trouble and He will deliver you in your day of trouble, but only if before your trouble you've been living right, doing right, and walking right with Him. I think so many people fail to see God's amazing deliverance and protection in their lives because they want to live the way they want to live and they want to live life on their terms without any regard for God's standards for Holy Living. God has standards for how He wants life to be lived and if those standards are not met, His deliverance, protection and answers often will not and do not manifest. So today, I'd like to take this opportunity to suggest to you if you have any doubt in your mind as to whether or not you've been living right and honoring God and meeting his standards for Holy Living, now is a good time to go to God in prayer and seek Him to show you if you're meeting His standards for Holy living. Do it now, so that way if a storm is sent your way, you'll be able to cling to and claim Psalm 50:15 for protection and care like we are. You could say a simple prayer such as,
"Dear God, please forgive me for my sins and past way of being and doing things, I invite you to come in my life and take control, please teach me how to live Holy and teach me how to meet your standards for Holy living, so that in my times of adversity, I can get help up, help thru and help out, in Jesus name I ask and pray, Amen!
As the State of Florida and surrounding states continue to experience the adversity and the brunt of Hurricane Irma's wrath, we cling to the one who is mightier than us, God, Our Protector, Our Shield, our tower against outside forces and Our Supernatural Armor, we fully expect God's power and His providence to sustain us, protect us and keep us safe. We ask for your continued prayers as we watch wait and ride out Hurricane Irma. If you'd like to keep up to date on how the storm is behaving,see the link below which is randomly updated;
Sincerely,
Evangelist Wendy Evans
Founder and CEO OF WIN International Ministries
1Whoever dwells in the shelter of the Most High
will rest in the shadow of the Almighty.1 Hebrew Shaddai
2I will say of the Lord, "He is my refuge and my fortress,
my God, in whom I trust."
3Surely he will save you
from the fowler's snare
and from the deadly pestilence.
4He will cover you with his feathers,
and under his wings you will find refuge;
his faithfulness will be your shield and rampart.
5You will not fear the terror of night,
nor the arrow that flies by day,
6nor the pestilence that stalks in the darkness,
nor the plague that destroys at midday.
7A thousand may fall at your side,
ten thousand at your right hand,
but it will not come near you.
8You will only observe with your eyes
and see the punishment of the wicked.
9If you say, "The Lord is my refuge,"
and you make the Most High your dwelling,
10no harm will overtake you,
no disaster will come near your tent.
11For he will command his angels concerning you
to guard you in all your ways;
12they will lift you up in their hands,
so that you will not strike your foot against a stone.
13You will tread on the lion and the cobra;
you will trample the great lion and the serpent.
14"Because he14 That is, probably the king loves me," says the Lord, "I will rescue him;
I will protect him, for he acknowledges my name.
15He will call on me, and I will answer him;
I will be with him in trouble,
I will deliver him and honor him.
16With long life I will satisfy him
and show him my salvation."
Psalm 91