Do This To Get Through Hard Times!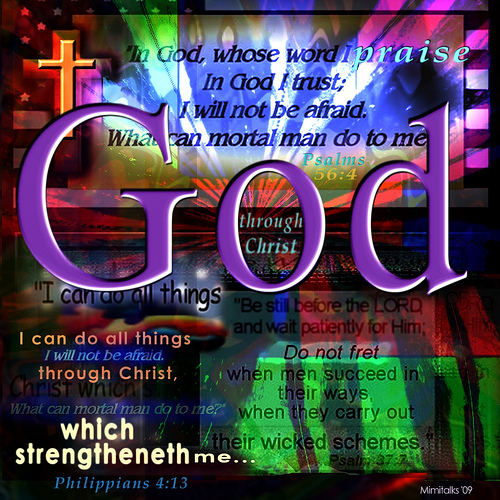 Many Christians around the world are living in difficult circumstances.
When you have no other choice except to trust God it often leads to a deeper relationship with Him. On the other hand, prosperity can lead to a shallow kind of faith. This can cause us to be ill prepared to handle hardship when it comes.
The prophet Habakkuk lived at a time when God's people were prospering. But, some were also committing idolatry. In describing this evil time, Habakkuk wrote of destruction, violence, strife, and conflict.
In Habakkuk 1:3-4 he writes "the law is paralyzed, and justice never prevails." So God allowed the Babylonians to conquer them, bringing all the hardships of war.
When God told Habakkuk, he questioned how God could use the evil Babylonians to conquer Israel. But Israel had forgotten the blessings they enjoyed were from the one true God and He deserved all of their devotion.
The Lord reminded Habakkuk of the true basis for a relationship with God.
"The righteous shall live by his faith."(Habakkuk 2:4)
Many had no faith but were just going through the motions of worship in order to appease Him. Israel would be judged but God told Habakkuk He would also judge the wickedness of the Babylonians in due time.
A terrified Habakkuk came to terms with the hardships that awaited him.
"I heard and my heart pounded, my lips quivered at the sound; decay crept into my bones and my legs trembled." (Habakkuk 3:16a)
But he was determined to trust the Lord, even leaving the judgment of the Babylonians to Him.
"I will wait patiently for the day of calamity to come on the nation invading us."(Habakkuk 3:16b)
Habakkuk makes a remarkable statement of faith.
"Though the fig tree does not bud and there are no grapes on the vines, though the olive crop fails and the fields produce no food, though there are no sheep in the pen and no cattle in the stalls, yet I will rejoice in the Lord, I will be joyful in God my Savior." (Habakkuk 3:17-18)
Habakkuk chose to trust God and rejoice in his salvation.
Even during prosperous times we may suffer hardship. But, the Lord will always be with us. With God we can rise above our circumstances.
"The Sovereign Lord is my strength, He makes my feet like the feet of a deer, He enables me to go on to the heights." (Habakkuk 3:19)
Shared with You by, Dan Rhodes pastor of the Christian Community Church.