Are you being visited by Eat,Love+pray-silent messengers?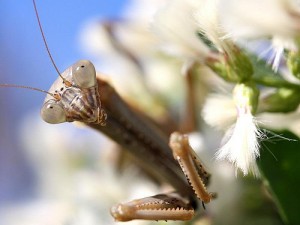 So many people are in marriages, relationships, or situations today that does not fulfill them, where nothing seems to make sense anymore. Have you noticed? Yet, few have the courage to leave and search for what is calling out to them, as Liz did. She recognized the disconnection wasn't about her husband – it was something going on inside her – and so she began walking toward that new world, while still offering love to the man she was walking away from.
The Eat, Pray, Love feeling of discontent is happening today  and it is happening everywhere– not because people are selfish or aren't willing to work on their partnership, relationships or situations, but because it's time to awaken to a deeper quest.
Consider this, it is possible that Liz became unhappy because she was being guided to a life that had more meaning, one that could give her a greater sense of fulfillment than the one she had.  If you don't have love within yourself, it's difficult, if not impossible to give it to another, this is 1 of the reasons the eat, love, and pray messengers show up in the lives of those that are unhappy. Often people wonder 'how could you this happen to me,' when it could be the very best thing that could happen.
When we have given ourselves agreement to look at the cause of our unhappiness, unlikely messengers begin to appear in our lives.  For Liz it was Richard, the Texan confidant she met in an Indian. He was some one new and different…… If you want to understand why the eat, love and pray messengers show up in your life,  you have to be willing to honestly look at what is making you unhappy, tired and miserable..You have to choose to get outside of your comfort zone and  swim outside of the boat of your current comfortable circumstances and do a lot of self instrospection."  In other words had to do what you must do if you want to be happy, Liz had to do a bit of soul searching within herself – to try to discover what she should do and try to discover where she fit..Doing this is another reflection not too many people are willing to do.
Even so, more and more people today are feeling that tug in the heart, that notice we are sent, when something wants or needs to change.  It can feel pretty uncomfortable, and still, many will choose to live without ever dealing with change of any kind.  Making a decision to leap into unknown territory can be frightening but it's where untold treasures await each person willing to cross that great divide.
The good news is… we don't have to travel the globe to reach that castle, the journey can begin in your very own home.  Numerous people, ourselves included, have found that once a commitment is made to discover what your soul wants to show you, those 'unlikely messengers' begin arriving from everywhere to help you swim that divide.
Once you make sacred space in your heart and in your home to allow this infinite guidance in, it can happen through even as simple a practice as breathing deep with an inner focus. When it's time to discover that rich field of awareness – it will be there – for every person wanting to know…  without even needing to travel to an ashram in India or a healer in Bali.
Eat, Pray, Love could be your 'unlikely messenger'.  If it's time to take that journey now, don't worry, you don't have to begin by leaving your partner. your circumstances or your business or job.  Just take the first step and find what that disenchantment is really trying to tell you.  Close your eyes… breathe deep… Pray to God….make a request… and then get ready to discover the truly amazing travels that are coming your way.
Want God to help you with The silent messengers of Eat, Love and Pray? If so, join us in this short simple prayer;
Dear Lord,
Discontentment has been lurking in my life for some time now. I now realize that discontent begins on the inside not from the outside. Help me Father, to learn to be content with you, with myself and with those whom you've placed in my circle. The Silent messengers of eat, love and pray have been knocking on my door for some time now. I invite them in Lord. I invite You in. Transform me, my mind, my emotions and my outlook and help me have the courage to be the "Me" You created me to be. Help me take the unknown risks that you are prompting me to take as I leave my stale and comfortable places to discover all that you've created me to find, discover and walk in,  in Jesus name I ask and pray! – Amen!
Shared with you by M. Karlin & "The WIN International Ministries Team"
Find More Praying Articles