Tired of going thru it, Need to Hide?
"From the ends of the earth I cry to you for help when my heart is overwhelmed. Lead me to the towering rock of safety, for you are my safe refuge, a fortress where my enemies cannot reach me. Let me live forever in your sanctuary, safe beneath the shelter of your wings" (Psalm 61:2-4).
Are you in a season in your life where you'd just like to hide, escaping off the devil's radar, fleeing from the fray for even just a day?
There is a place of safety.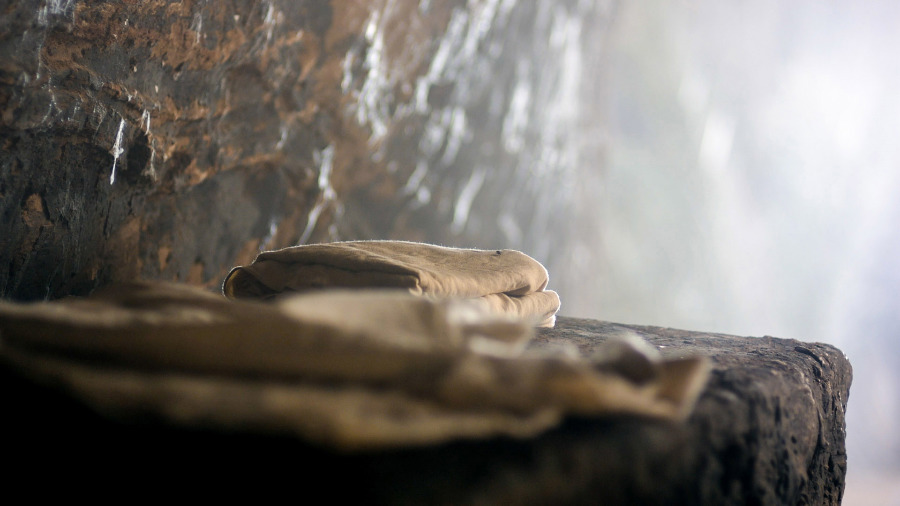 The presence of God provides us with a hiding place, but how do we access this safety?
Through thanks and praise! We can usher in the presence of the Holy Spirit simply by calling on His name with gratitude in our hearts, with faith in His nature and goodness, with acceptance of His Lordship over the details of our lives, knowing that in His hands, our lives are complete.
This is the best way to resist the devil: we oppose his attacks by subjecting the enemy to our heartfelt gratitude to God. Demons don't dare stick around to listen to us recite God's great works in our lives; they will flee, terrorized by the Truth of God's victorious power at work, even when the current issue for which we are contending is unresolved.
We are only a breath away from victory if that breath is interlaced with the Spirit of God through praise and thanks.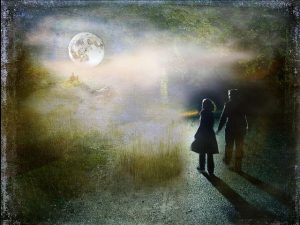 "He will place me out of reach on a high rock" (Psalm 27:5).
Jesus is the Rock of our salvation and when we run to Him, lean on Him, and declare the power of His name over our situation, the devil is literally unable to access us. His arm is just not long enough. Contrast that with Isaiah 59:1. "Behold, the Lord's hand is not shortened, that it cannot save…" The arm of the Lord can reach any person, any circumstance, any problem. How long is God's arm? Long enough! There is nothing nor no one out of His reach.
"I pray to you, O Lord. I say, 'You are my place of refuge. You're all I really want in life'" (Psalm 142:5).
If we want this victory, this place of safety, we need to check our priorities. The Psalmist summarized his longings best: "Ultimately, Lord, as much as I want deliverance from my troubles, I want You more."
Personally, we are in a spiritual battle in our family. Recently, in the middle of worship at our church, the Lord whispered to my spirit, "Do you long for Me more than you long for your deliverance?" I had to stop and consider that, for His asking me warranted a need for self-examination. As Jesus asked Peter, "Do you love me more than these?" this led to repentance on my part and a new perspective, a new look at my priorities. I want to make sure that I long for Jesus, for relationship with Him, for friendship with Him more than I long for anything else in this world, even when that thing I'm longing for is very, very good. Even when that thing is most certainly His will. Ultimately, I want to want Him more.
"Rescue me from my enemies, Lord; I run to you to hide me" (Psalm 143:9).
The Psalmist describes coming into God's presence with speed. We run into Him, for the enemies in our lives are real and they hate us with a vicious hatred, ready to quickly kill us, steal from us, and ruin our lives to destruction. Running into His presence depicts urgency and priority.
Are you in need of a break from the battle? Do you feel exposed to the enemy's taunts and it seems he is unrelenting in his attacks over your life and family? Run, don't walk. Make this plain and simple declaration today.
Father,
I declare Your goodness over my life. While I recognize that some of my deepest prayers are pending in the courts of Heaven, You have provided answers to my cry again and again.
Lord, I thank You for the victory You have given …[list specific things He has done for you in the past few years… be specific… take time to write them down!]
Your Word stands true over every situation in my life. I refuse to be overwhelmed by the battle I am facing today. I refuse to be impressed by anything but Your grace and mercy manifest in my life everyday.
Your love is stronger than any force in the universe. Your love has been shown to me in too many ways to count. But Lord, I recite your great acts of love towards me. You have not abandoned me; You have not left me as an orphan. You don't treat me as such, for I am Your child. And when I run to You, all fear has to flee. You turn my mourning into dancing. You exchange my nightmares for dreams. You have given me something to shout about, something to dance about, something to celebrate: You Love Me! And You will never relent in Your love.