Tired? Need Ways Out?Evangelist Evans Has A Message For You!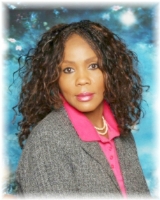 Understanding God can oftentimes be difficult, especially when you either don't understand what He is doing in your life or especially when you don't agree with what He may be allowing to happen in your life. As your Heavenly Father, God loves you and He only wants that which is best for you. Problems and the hardships of life often occur because we live in a fallen world ravaged by sin,corruption,and circumstances that God either did not cause or did not create. In the midst of all of the suffering, all of the heartache and all of the pain that life throws at you, God is working.
He's working in and through what you don't understand, to bring you out on the other side of your sufferings, heartache and pain. Don't grow weary in your well doings, for at the right time, God will answer you. God will deliver you. God will fix it for you. Hold on and don't give up. Pray harder. Trust more and Stay tuned to God as He stays tuned to you.
God is in control and although you may be going through seasons of weeping, tiredness, brokenness, despair, barrenness, discord, disunity, darkness, sickness,tight or low places, it is all subject to change when God decides to exercise His right and His power to create different choices that will yield different results in your life! Don't give up on God cause He is not going to give up on you!
If you want to be blessed and want to understand what God is doing in your life, listen to this message in it's entirety and allow God to speak to you to help you understand what He is doing as He works in and through your life!
Accept what God wants to do in your life, invite Jesus Christ in your life to do what you can't? Here's how;
1. Acknowledge your problem.
All have sinned and fall short of the glory of God. Romans 3:23
2. Accept God's only remedy.
I am the way. The truth and the life, no one comes to the father except through me, Jesus Christ. John 14:6
3. Give Christ charge.
I stand at the door and knock. If any man hears my voice, and opens the door, I will come in.
Revelation 3:20 Offer (give control of) yourselves to God.Romans 6:13
Pray:
Lord Jesus, I confess that I'm lost in sin and cannot save my own soul. Thank you for dying for me on the cross. Come into my heart right now, cleanse me from all sin in your blood and take charge of my life as my Lord and Saviour!
/iframe, About, Accept God, Accepting, Ache, Acknowledge your problem, aged, air, allen, Allow, Allow God, ally, Answer, Audi, Audio, bar, Barren, Because, Best, Bless, Blessed, Blood, border, Bring, broke, Broken, can, cannot, Cause, Chan, Change, Char, Choice, Choices, Chris, christ, Christ charge, Circumstances, CLEAN, Come, comes, control, Cord, Create, cross, Dark, darkness, despair, Different, different choice, different choices, Difficult, Doing, Don, Don't, Door, Dying, Ears, Especially, Except, Exercise, Fall, Fallen, Father, frameborder=, from, Give, glory, god, God Love, God will fix it, God. Romans, going, Happen, hard, hardship, Hardships, have, Hear, heart, heartache, Heaven, heavenly, Heavenly Father, height=, Help, Here, Here's, Hold, HR, http://peacewithgod.jesus.net/, Into, It's, jesus, john, king, Know, knowledge, Less, life, list, Listen, Live, liver, Lord, Lord Jesus, Lost, love, Loves, man, mans, mess, MESSAGE, midst, More, N., Need, Offer, Often, oftentimes, OK, Only, Open, opens, order, pain, peace, Place, Places, Play, Power, Pray, problem, Problems, R., Ravaged, Remedy, RESULT, Results, Revelation, right, right time, ring, Rings, Roman, Romans, rut, Ruth, Save, Saviour, Season, Short, sick, sickness, Side, sin, So, Some, son, Soul, speak, Special, src=, stand, standing, Stay, Suffer, suffering, Sufferings, take, Talk, Than, Thank, the, this, Through, Throw, Time, Times, tired, tiredness, Trust, Truth, tune, Under, Understand, understanding, Understanding God, Unity, US, Voice, Want, Wants, way, wear, Well, Work, Working, world, yo, you., Yours