Want God's Help? Important Message For You!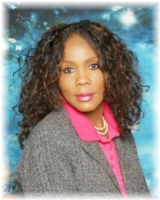 Life is not supposed to be so hard, so tiring and so draining, the devil is not supposed to triumph and win in your life by constantly causing problems, chaos, confusion, Depression, dejection, setbacks, lack, sickness, brokenness, despair, anxiety,  and anger. God has heard your concerns, your prayers,and He knows your pain. He wants to work in your life to turn things around.
If this is something you want, you will have to be patient with God as He works, undoubtedly, your problems did not develop overnight so more than likely they will not be solved overnight, but with God's help and if it's part of God's plan they will be solved. Have you ever heard the old saying you get what you pay for, well with God, you often get what you believe for, pray for or have faith for according to His plans and purposes. There's a way that God wants to work in your life, and most of the time God exercises His right to not reveal the details of His exact way of working, However, in order for God to work the way He wants to work, you do have to be in the right position, the right frame of mind and have the right amount of patience and faith to get the result that God wants to give you. Do you want in on that? Listen to today's audio and get all of the details, follow the instructions then wait with expectantly for God to work!
Be blessed and remember to pray for me, as I pray for YOU and Watch God change things,
-Evangelist Wendy Evans
Founder and Chief Executive Officer of WIN International Ministries

Want to invite Jesus Christ into your life? Here's how;
1. Acknowledge your problem.
All have sinned and fall short of the glory of God. Romans 3:23
2. Accept God's only remedy.
I am the way. The truth and the life, no one comes to the father except through me, Jesus Christ. John 14:6
3. Give Christ charge.
I stand at the door and knock. If any man hears my voice, and opens the door, I will come in.
Revelation 3:20 Offer (give control of) yourselves to God.Romans 6:13
Pray:
Lord Jesus, I confess that I'm lost in sin and cannot save my own soul. Thank you for dying for me on the cross. Come into my heart right now, cleanse me from all sin in your blood and take charge of my life as my Lord and Saviour!