Are You Spiritually Weary? 5 Ways to Overcome it!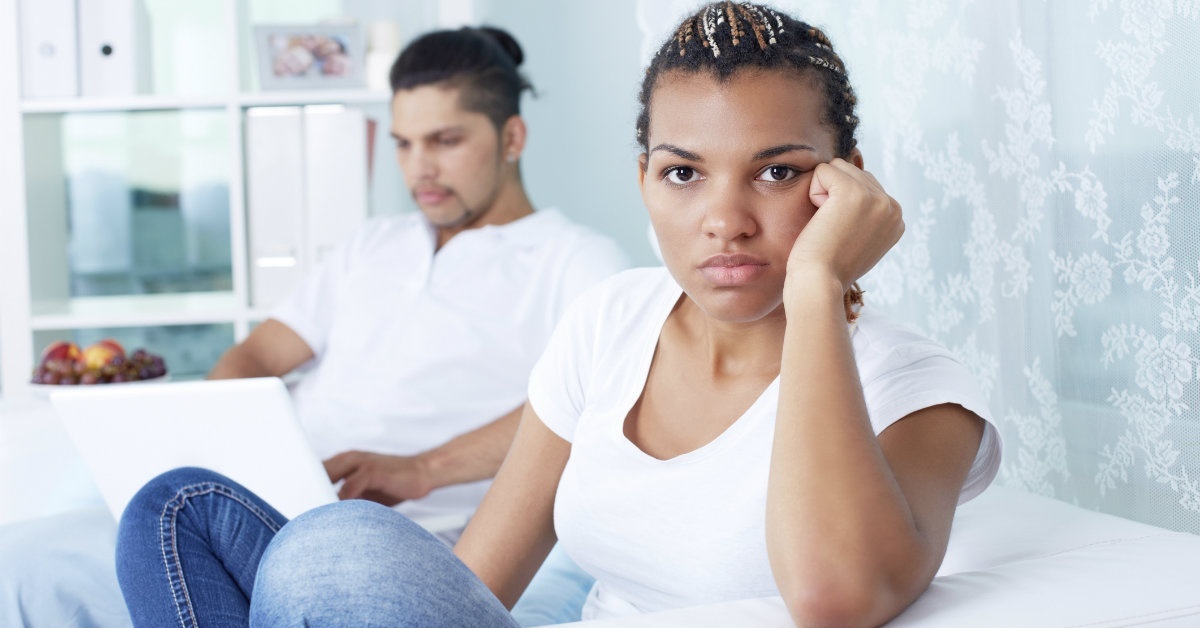 Are you A weary saint? Let's be honest and admit it, many of us experience spiritual fatigue,we get tired of going through the same old thing over and over again for what could be a variety of reasons. It could be a bucket of offenses, unanswered prayers, disappointments, or a shattered dream that contributed to weariness. If you're spiritually weary and need to be refueled, There is hope for you today as "God  gives strength to the weary, and He increases the power of the weak," Isaiah 40:29. Are you ready to go from feeling weak to being strong? Here is how you can cut yourself loose from spiritual weariness, and get back on track.
Matthew 6:6
Take time off or get away to become refreshed again. Jesus and many other leaders pulled away to spend time in prayer and find solitude. The Bible tells us in Matthew 6:6 "But you, when you pray, go into your inner room, close your door and pray to your Father who is in secret, and your Father who sees what is done in secret will reward you."
Staying Connected
Staying connected to a community is vital for long-term progress. When we recover from a tough time, we want to go into isolation. There is nothing wrong with this, but it can stretch into months. Ask a friend to keep you accountable and find a person to have fun with. Go to a park,  try a new resturant, see the ocean, and  take a laugh break!
Refocus
Turn to God. Life can cloud our vision, and God can be pushed to the back of our priorities, and to-do lists. Work to refocus on what is important: "In everything you do, put God first, and he will direct you and crown your efforts with success," Proverbs 3:6 states.
Think on Good Things
Negative thinking will wear you out. Think on good things. Isaiah 53: "Surely He has borne our griefs and carried our sorrows and pains [of punishment], yet we [ignorantly] considered Him stricken, smitten, and afflicted by God [as if with leprosy]. But He was wounded for our transgressions, He was bruised for our guilt and iniquities; the chastisement [needful to obtain] peace and well-being for us was upon Him, and with the stripes [that wounded] Him we are healed and made whole."
Well-Being
Don't forget to take care of Your body and mind. You need to eat well, and get rest as this only compounds stress, or spiritual fatigue. The Bible instructs us to take care of our bodies in Romans 12:2. "And so, dear brothers and sisters, I plead with you to give your bodies to God because of all He has done for you. Let them be a living and holy sacrifice—the kind he will find acceptable. This is truly the way to worship God."
Looking for true peace? Whatever you're going through, God knows—and cares. Find real hope today.
Happy Father's day!
_______, able, Accept, Again, ally, Answer, Answered, appointment, Appointments, Aug, Away, Back, Because, Become, Being, Beliefnet, bible, Bodies, Body, Book, Born, Break, Brother, Brothers, can, care, Carr, Cause, class, close, Come, community, connect, Connected, Consider, considered, copy, Could, count, Cover, crown, Day, Dies, direct, disappointment, disappointments, Don, Done, Door, Dream, Ease, effort, end, Ever, Every, Everything, Experience, Extra, Father, feel, Feeling, Field, Find, First, Focus, Forget, Fort, fresh, Friend, from, Fuel, Gain, Give, gives, god, going, Good, Grief, Group, guilt, have, Heal, Healed, Here, Hole, Holy, honest, Hope, HR, Ignorant, image, Important, in, Increase, Inner, Into, Isaiah, jesus, Keep, kind, king, lead, Leader, Leaders, Leprosy, life, list, Lists, living, lock, Long, Loose, Lose, Loud, Made, man, mans, Many, Matthew, Media, Mind, Month, months, N., Narrow, Need, Negative, New, Nothing, ocean, ODI, Offense, OK, old thing, Ones, Only, out, over, Overcome, pain, Pains, park, past, peace, Person, plea, plead, point, Port, Power, Pray, prayer, Prayers, Praying, Prior, priorities, progress, Prove, Proverbs, Pull, Pulled, Push, pushed, Quit, Read, READY, reason, Reasons, Rely, rest, Reward, Rick, ritual, Roman, Romans, Room, Roth, rover, saint, same, Sapp, Secret, sees, Self, Side, Sis, Sisters, slide, So, solitude, son, sorrow, sorrows, Spend, Spirit, Spiritual, spiritually, src=, state, states, Stay, staying, Strength, Stress, Strong, Success, Sure, Table, take, Tate, Tell, Tells, Term, the, Them, There, thing, Things, think, Thinking, this, Through, Ties, Time, tired, title, to, Today, Track, transgressions, TRIBUTE, Trick, Trip, truly, Turn, Unanswered, Unanswered Prayers, Unity, US, Verb, Very, Vision, vital, Want, way, ways, Weak, wear, Weariness, Well, Were, Whole, Woman, Work, Worship, Worship God, Wounded, Wrong, ye, yo, you., You're, Yours, Yourself