God is planning the very best for you!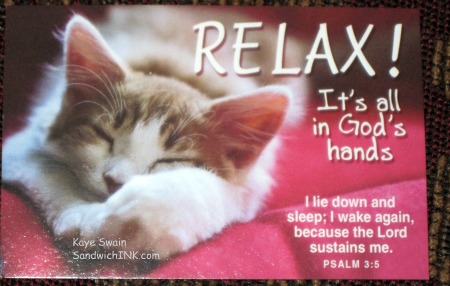 Some time ago, I was told a story by an acquaintance about a little girl who loved fashion, and in particular, jewelry. One afternoon, she and her mother were at the mall; as they stood at the checkout line at a department store, the girl saw a pretty, plastic pearl necklace hanging on a display.
The girl approached her mother and asked, "Mommy, can I buy that pearl necklace?" And without skipping a beat, she implored, "Please?"
Seeing the expression of delight on her daughter's face, the mother said softly, "OK, honey, I'll get the necklace for you. But you must take good care of it." And with that, the mother reached into her purse and paid $2 for the toy.
The girl's heart was soaring when she opened the package and slipped the pearls over her head onto her neck. She just adored those pearls, took care of them, and wore them everywhere.
A few months passed; and one evening after dinner, the little girl's father sat down next to her on the couch. He began reading a storybook to her and nonchalantly questioned, "Honey, will you give me your plastic pearl necklace?"
Stunned, the little girl blurted out, "Daddy, no! Not my pearls! I love them. I can't give them to you," she insisted. "Oh, don't worry," he said, "Forget about it, honey, keep the pearls," and he resumed reading the book.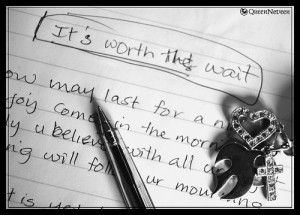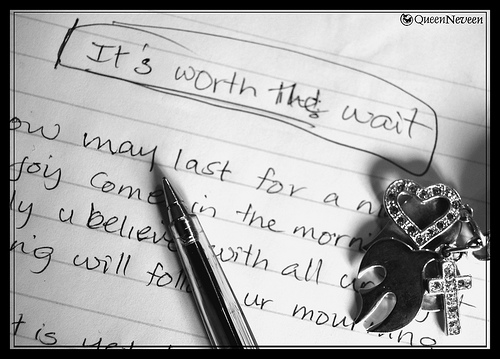 Another week went by, and the father asked his daughter again, "Are you ready to give me your pearls?" The little girl fought hard to hold back tears and answered, "Oh, no, I can't give you my pearls!"
She clung to them, saying, "I can't give them up." Hugging her trembling shoulders, the father whispered, "Don't get upset, you can hold on to the necklace."
Several days later, when the father came home from work, the little girl was waiting for him at the door. She swallowed hard and managed to stretch out her arm, as she declared, "Here, Daddy," and she handed him her beloved pearl necklace.
The father knelt down and gave her a big hug and kissed her forehead. With one hand, her father held the plastic pearls. Yet immediately, with the other hand, he reached into his jacket pocket and pulled out a square, red velvet box. "This is for you," he said with a huge grin on his face.
With love, the father looked his daughter directly in the eyes as she slowly opened the box. And when she saw what was inside, tears of happiness ran down and streaked her radiant face. The girl was speechless. For within the velvet box, was a new necklace — a strand of exquisite, genuine pearls.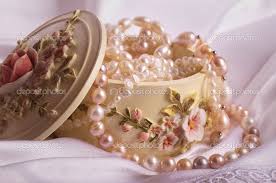 All along, the father had the new necklace waiting for her. However, he was hanging on to it until his daughter was ready to release the $2 strand of plastic pearls. It was only then that the father could give his precious daughter the real treasure.
Could it be that, as in this story, God is waiting to advance you toward his will, granting you the desires of your heart? But first, you must let go of the feelings of inadequacy, the worries, guilt, or pain of the past?
Possibly, your plans didn't work out the way you thought. But your story is far from over. You might have been "down" for a short while, but you're not "out." God has more in store for you. So, "forget what lies behind and reach forward to what lies ahead, and press on." Philippians 3:13-14
Every morning, ask God to help you to release any hurts that others may have caused you in order to let in the new. Discontinue building a case against yourself with negative thoughts and words. And stop replaying in your mind the unfair situations you experienced in order to create space for the new blessings, new friendships and opportunities that are waiting in your future. Turn unsolved problems, the stresses and fears completely over to God. Then, persist onward in faith, letting go of what was, to make room for what can be. In Luke 5: 4-8 of the Bible, I read that Peter and the other fishermen had fished all night without even catching a single fish. Despite their great efforts, their nets remained unfilled. Peter's plan was to wash the nets, go home and, perhaps, wallow in his failed undertaking.
Yet, God had a different plan. Jesus instructed Peter to try again, "Put out into deep water, and let down the nets for a catch."
It didn't make sense. These fishermen were professionals. They had been in an area known to them for abundant catches and already had done everything they could. Still, they came up empty. Nonetheless, Peter let go of what didn't work out before. He obeyed Jesus and answered, "At your bidding, I will let down the nets."
After a short time, they caught an overabundance of fish. The nets were so full that they stretched to the point of breaking and even began to tear. Just when it seemed that all was lost, only a bit further out was success. The results were far better than the fishermen could have ever imagined. And Peter discovered that God's plan, indeed, produced victory.
Likewise, God has an abundant, overflowing and never-ending supply of everything that you need. So shake off what happened yesterday and look for the blessings before you. For right now, God is navigating conditions in your favor. He is planning the very best for you.
Hence, "love the Lord, walk in all his ways, obey his commands, hold fast to Him, spend time with Him and serve him with all your heart and all your soul." Joshua 22:5
For soon you'll see the amazing, new things that God has for your future. You will experience a level of joy and happiness like never before and live a life filled with more blessings than you could have ever imagined.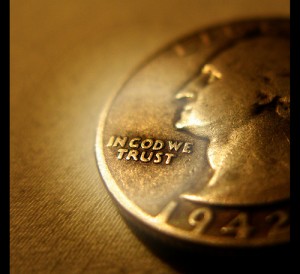 -Cath Vigo
"Oh, About, Abundance, After, Again, Against, aged, Ahead, air, Alan, Allow, along, Amazing, Another, Answer, Answered, Approach, area, Ask God, Aug, Back, been, Before, Behind, Best, Better, bible, bit, Bless, Blessing, blessings, Book, Break, Breaking, Build, Building, Came, can, care, Case, Catch, Cause, Complete, conditions, continue, Could, Cover, Create, Dance, daughter, Days, Declare, deed, delight, desire, desires, despite, Different, dinner, Directly, Discover, display, Don, Door, Down, Each, Ears, Ease, effort, Egan, end, ends, even, evening, Ever, Every, Everything, Experience, Experienced, eyes, Face, fail, Fair, fait, faith, fast, Father, favor, Fear, Fears, feel, Feeling, feelings, First, Fish, Fisher, FLOW, Fort, forward, fought, Friend, friends, from, full, Further, Future, Gave, girl, Give, god, Good, great, guilt, hand, Hände, Hanging, Happen, happiness, hard, have, head, Hear, heart, held, Help, Here, Hold, Home, Huge, hurt, Hurts, imagine, Into, jesus, Josh, joshua, joy, just, Keep, king, Know, Known, last, Late, later, Less, letting, level, life, Light, Like, Line, Little, Live, Long, Look, Lord, Lost, love, loved, Luke, man, Manage, Media, Might, Mind, Month, months, More, morning, mother, Must, N., Neck, Need, negative thoughts, Never, New, Next, Night, OK, Only, Open, Opened, opportunities, order, over, Overflow, Package, paid, pain, part, Pass, past, pearls, Peter, Phil, Philippians, Pine, Plan, Planning, plans, Play, Playing, pleas, Please, pocket, point, Port, Possibly, problem, Problems, Professional, Professionals, Pull, Question, R., Reach, Read, Reading, READY, Real, Release, RESULT, Results, right, Room, Seeing, Self, sense, serve, Seve, Short, short time, should, shoulders, Side, sin, SINGLE, Sis, Site, situation, situations, Slow, So, soft, Some, Soon, Soul, space, speech, spite, Still, Stop, store, Story, storybook, Stress, Success, take, Taking, Tear, tears, Than, the, their, Them, These, They, thing, Things, this, Those, Thoughts, Time, told, Toward, treasure, Turn, UK, Under, ups, US, Very, Victor, victory, wait, Waiting, Walk, wall, Water, way, ways, Week, Were, whisper, Within, without, word, words, Work, worries, Worry, ye, YES, yo, you., your mind, Yours, Yourself