Perplexed about where you are?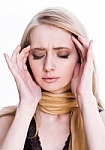 The rocky road of life doesn't always lend us information to inform us of just what in the world is going on in our lives as it shakes us, perplexes us and forces us all down and through paths that we do not want to go on. We all tend to like the smooth sailing of a smooth road with no bumps and no potholes, but unfortunately the rocky road of life does not allow for smooth traveling. The rocky road of life imposes it's terrible potholes on us all by showing up unannounced and perplexing us, disturbing us and worrying us. If you are preplexed about where you are in life and if you think you might be on a rocky road, you are not alone, we too have been perplexed by some of life's rocky roads.
Are you finding yourself perplexed by the rocky road of life? If you are, be encouraged in knowing that even though God may have allowed the rocky road you are having to travel in your life, you need not be afraid to travel it because God is using your current circumstances to grow you, to mature you, to fulfill His purposes, and to move you in new directions, and to stretch your faith. You need not worry about the circumstances that you cannot control on the rocky road that you may be forced to travel but instead trust God. If you are on the rocky road of life have faith in God, and in His abilities and what's He's able to do in and through your perplexing situations to solve your problems. Pray to God often, tell Him how you feel, ask Him for His Grace and Mercy to sustain you in your circumstances until things can get better for you. Try hard not to worry about your perplexing circumstances. Worry is an emotion that will not contribute absolutely anything to the outcome of your circumstances, so why bother to invest your precious time in worry when it absolutely makes no difference in the outcome of your circumstances at all?
Instead of worrying about what you can't control, you would be much better off to invest your time where you will yield a return and where a difference will be made in your circumstance. Prayer is a good investment of your time, because it connects you with God. It makes you feel better and spending time with God, will always make a difference in your circumstances, sometimes instantly and sometimes later but it always makes a difference. Listen, God knows exactly what it is you are going through. He knows how you feel. He knows how long you have been going through it and He already knows what you want the outcomes to be. God is at work invisibly weaving together solutions to your circumstances that He has allowed to happen in your life that will propel you forward in the directions that He wants you to go. He is busy working to orchestrate ways to get you answers that will solve the problems that worry you! So instead of worrying about the rocky road of your life, pray more, read God's word more and watch and wait for the amazing ways that God will solve the perplexing problems that He's allowed in your life! There is no need for you to be perplexed by your life's problems or difficulities, for Almighty God is on your side and He is at work in and through your circumstances.