Have You ever asked "Where are You God"?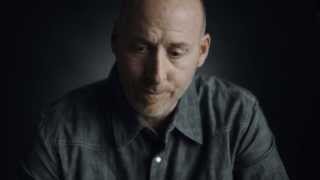 Many times in our lives we go through trials and tribulations. Too often during these times, instead of drawing nearer to God, we have a tendency instead to separate ourselves from Him. In doing so, we are more susceptible to listen to the lies Satan so conniving whispers- allowing him to tell us we are "not worth it" or that "God will never help us anyway" or that "Got has forgotten us, so what's the use?" At this point, it is time to put on our spiritual armor, and arm ourselves against the bitterness and rebuke the devil with the power Jesus had given us. It is time for some spiritual war-fare. If we remember that God is our commander and chief- all good, all-powerful, and all-true, we will be less apt to fall into worry, remorse, or resentment.
Satan is real, and he will use every opportunity he can to distract us from what God wants to give us most of all- His love. And what is love? According Corinthians, "Love is patient, love is kind. It does not envy, it does not boast, it is not proud. It is not rude, it is not self-seeking, it is not easily angered, it keeps no record of wrongs. Love does not delight in evil but rejoices with the truth. It always protects, always trusts, always hopes, always perseveres. Love never fails." This, especially in times that are over flooded with crisis or filled with opposition, is most important to remember.
When faced with a time of trouble, it is important to remember to quiet one's mind and believe in one's heart that anything- no matter how terrible it may appear, how much it may hurt, how much trouble and disappointment it may bring into our lives- can be used to glorify His name. God is that powerful.
God knows the desires of our hearts, but He also know all that was, all that is, and all that will be. Who are we to question the will of our Creator? We are his creations, but too often we seem to forget and want to run the show. We forget how divine and omnipotent He is. Instead of turning our troubles over to Him, we want to solve things by ourselves. Many times we try to intervene instead of remembering, this is not our battle.
In your life is you are faced with a problem or situation that is stealing you of your peace, let it go. Let it go. Instead of focusing on the problem, make a resolve to focus on the solution. And, the solution is God.
When we look at our lives and focus on doing what is possible- letting God be in charge- we will began to witness Him doing the impossible. Well, what seems impossible to us, because it is important that nothing is impossible for God.
Let Him begin working in your life. Let Him bring you all the love, peace, and happiness He so desires for you in your life. Calmly let Him take your hand and guide you as your began your walk with Him along the road towards a happier destiny.