God is weaving solutions To your prayers!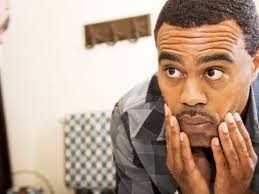 If you are praying to God and you feel like your prayers are either not being answered or if you feel that you have been waiting on your answer to your prayers to come for a long time, we'd like to encourage you to keep on praying, for God has a set time to answer your prayers! Jesus had to teach the disciples how to be patient when they prayed. The disciples would pray and then they would expect instant answers from God.

Jesus had to inform them that God does answer prayers but on His timetable and not theirs. Jesus wanted His disciples to learn the art of being patient until God answered their prayers. Child of God, if you are right with God and He delays the answer to your prayers, God wants you to trust Him as He continues to work in your situations to bring about the best possible results to the prayers that you have prayed to Him. The answers you seek to prayer may not be what God intends for you to have right now so His response may be delayed.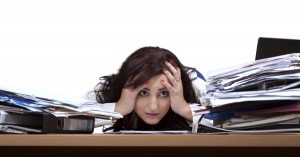 It could also be not the right time for what you are asking for to manifest just yet, so God may also delay your prayer request until He has orchestrated what needs to be orchestrated to bring about the best possible outcomes for your prayer request to be answered.  Even if God hasn't answered your prayers yet, God is still so good; we encourage you to keep waiting on Him.  He does have a set time to answer your prayers!  He has so much love for you.  He is always so kind to you and He is always watching out for you. He has nothing but good thoughts towards you and He wants only His very best for you, so keep praying and don't cave in and quit praying to God. He will explain it all to you one day, but right now He is working on transforming you into who He originally created you to be! So try not to get tired of doing what is good in God's eye sight, your prayers are not in vain, at just the right time God will answer your prayer if you don't give up and quit–Galatians 6:9.
You may feel like you've been suffering a long time and you might be wondering the why of some things, God may explain some things to you and something's He may not explain to you. Whether God responds to your prayers the way you would hope and want Him to is not always guaranteed, but trust that God has nothing but good thoughts and good plans towards you so if He delays the answer to prayers in your life it could mean that He has something much better in store for you.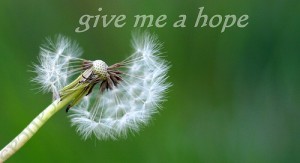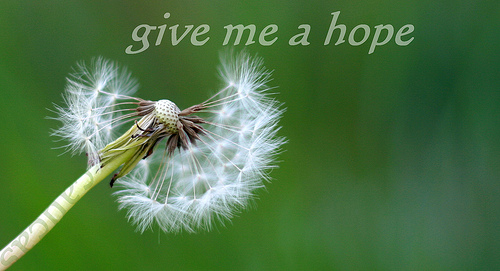 For I know the plans I have for you," declares the Lord, "plans to prosper you and not to harm you, plans to give you hope and a future". –  Jeremiah 29:11. Although God does answer prayers, He will often use unusual ways to answer your prayers, and God will send His  answers to you at just the right time,  so keep on praying, and wishing and hoping! Today could be the day that God decides to answer your prayers! Although some things may be taking a long time for God to answer or a long time for God to fix in your life,keep going with God,don't give up now  and try not to get very tired of doing what is good,because at just the right time you will reap a harvest of blessings if you don't give up and quit-Galatians 6:9!
"The effective, fervent prayer of a righteous person avails much." -James 5:16
_______, 200%, 2015, able, About, ally, also, Always, Answer, Answered, Answers, Asking, Because, been, Being, Best, best possible outcomes, Better, Bless, Blessing, blessings, Bring, Business, But , Cause, Cave, Center, Child, class, Come, comes, content, continue, Continues, Could, Courage, Create, created, Day, Decide, Declare, declares, depressed, Disciple, disciples, Doing, Don, Don't, Each, Earn, effective, Eight, encourage, end, ends, enter, even, Expect, explain, feel, fervent prayer, Form, from, full, Future, Gina, Give, god, going, Good, guarantee, guaranteed, Happy, Happy Labor, harm, Harvest, hasn't, have, height=, Hide, Him., Hope, hoping, HR, image, in, inform, Intends, Into, James, Jeremiah, jesus, just, Keep, kind, king, Know, labor, Learn, Left, Less, life, Like, Loads, Long, long time, Lord, love, man, Manifest, Mean, Medium, Might, Much, Need, needs, Nothing, Office, Often, Only, Origin, Original, out, outcome, over, overwork, Paper, Person, Plan, plans, possible, Pray, prayer, Prayers, Praying, Press, Prosper, Quit, Rage, request, Respond, response, RESULT, Results, right, right time, right time God, Righteous, righteous person, ring, sad, Seek, Send, set time, sight, sin, Sing, Sings, situation, situations, Size, Skin, So, So God, Some, Something, son, src=, Still, Stor, store, Stress, Suffer, suffering, Table, Taking, Teach, the, their, Them, They, Thin, thing, Things, Thou, though, thought, Thoughts, Time, timetable, tired, to, Today, tore, Toward, Towards, Transform, Transforming, Trust, Until, unusual, US, Usual, Vain, Very, wait, Waiting, Want, wanted, Wants, watch, watching, way, ways, Wendy, Were, whether, Wide, wisdom, wish, Wishing, Woman, Wonder, Work, Working, Would, ye, yo, you.