When God Answers Prayer…You May Have To Move Your Feet!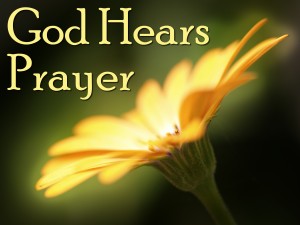 Image by Rubén Chase
A friend of mine, just posted this on Twitter "Do not ask the Lord to guide your footsteps, if you are not willing to move your feet" (Author unknown)
I have read it several times… and I realize this is something most of us do… ok, I'll talk about my personal experience, I have done this numerous times.
All my life I've wanted to have that BIG break that will give me money and fame 😉 , but everytime I get the lead to that break… I freak out and I say "Oh I'm not ready for this" or "Oh that's too big for me" or "Oh I don't know if I can do this"
How many times you have wished for a way to earn money from home? How many times have you wished for more bookings? How many times have you wished for a big account? What will you do if that actually happens? Are you ready for what you are praying for? What if God has already answered your prayers for a Big break but you're not ready to move your feet?
When I started my first online business, I was praying for it to work, but at the same time, I was super scared of what would happen if it actually worked… I remember that when I got my first order I wasn't ready, my shipping options were not properly set up in Paypal, I spent so much time getting ready to be ready, that one of my suppliers stopped their drop shipping service and I had to make my first refund on an item included in my first order… I had to face EVERYTHING at the same time!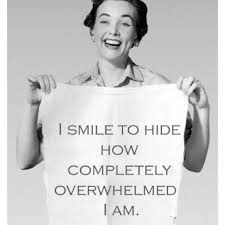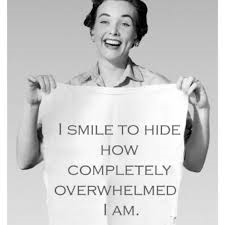 But I was praying for it to work, I was praying for orders to come, I was praying to be able to make money from home, and my prayers were answered… I had to move my feet, I had to work forward… I couldn't reimburse the money and shut down the site… right?
I see so many people online wishing to work from home, they join a few websites, ask questions, contact several reps for different companies and never do anything, they join a business opportunity, but they never promote it, if you suggest they promote it offline, they tell you that is not an option, if you suggest they purchase products and give them to their friends, family and acquaintances as gift for holidays or special  occasions they tell you they don't have the money.  They never ask their up line for help, they don't answer their up line's emails or phone calls, and then one day, puff! they stop showing on their down lines.
If you want to work from home, the only thing different than owning the corner's bakery is the location. If you want to be in business, you will need to act as if you were in business. You need to be clear on something, you will need to promote your business, you will need to tell others about it, you will need to use your products and/or service, you will need to create a budget, because you will need to invest in your business.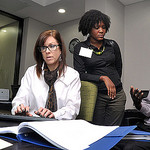 If you're going to ask for the big break have you asked yourself, "Am I ready for what I'm really praying for"? Think about it, what will you do if it happens (and it will happen) because YOU WILL NEED TO MOVE YOUR FEET and take it seriously! God does answer prayers but are you willing to move your feet when He answers?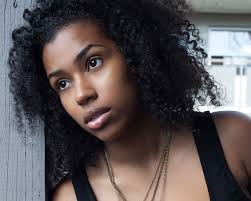 ..., 2014, 2015, able, About, Actually, Again, Ahead, ally, already, Answer, Answered, Answers, Anything, asked, author, bake, Baker, Because, Book, Break, Business, call, calls, can, care, Cause, cell, Center, Chase, class, Clear, Come, Companies, Contact, content, corn, Could, Couldn't, count, Create, creature, Day, Days, Different, Don, Don't, Done, Down, drop, duct, Earn, Eight, Ellen, Email, Emails, end, ends, enter, Ever, Every, Everything, Excel, Excellent, Experience, Face, family, Farm, feet, First, Foot, forward, Freak, Friend, friends, from, full, Gain, getting, Gift, Give, god, going, Got, Guide, Happen, Happens, have, head, Heal, health, height=, Help, Holiday, Holidays, Home, HR, I've, image, in, include, Invest, Join, just, king, Know, Known, lead, Lent, life, Line, Lines, Loads, Location, Lord, man, Many, Money, More, Most, move, Much, N., Need, Never, Occasion, OK, Online, Only, opportunity, Option, Options, order, over, Overwhelm, Overwhelmed, Owning, pay, PEO, people, Person, Persona, Personal, phone, photo, photos, Port, post, Pray, prayer, Prayers, Praying, product, Products, prom, Proper, Question, Questions, R., Read, READY, Real, Realize, Really, Remember, right, same, Self, Serious, service, Seve, Several, Show, showing, Shut, sin, Site, So, Some, Something, son, Special, Spent, src=, STAR, Start, Step, Steps, Stop, Strong, Success, Super, take, Talk, target, Tell, Than, the, their, Them, They, thing, think, this, Thor, Time, Times, twitter, Unity, Unknown, US, Very, wait, Waiting, Want, wanted, way, Wendy, Were, Willing, wisdom, wish, Wishing, Work, worried, Would, ye, yo, You're, Yours, Yourself