God is for you, not against you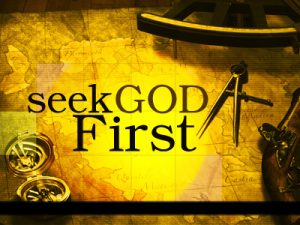 With all the pressures that we face daily, we may sometimes feel like God were a foe and not a friend. This feeling is without doubt baseless since God is not the source of your stress and headache.
Many Christians today believe that God makes us suffer. While it's true that God allows us to suffer, challenges do not come because of God. They come because of us and the sin that we commit. And sure, people might say, "Oh, isn't God forgiving? He wouldn't want us to suffer because He only wants what's best for us."
But Hebrews 12:8 is there to remind and exhort us: "If you are left without discipline, in which all have participated, then you are illegitimate children and not sons."
This scripture isn't saying that you might as well get used to spanking because God's going to give you a lot of it. This is more like an assurance that if you face trial today and you know your heart is in the right place, you will have courage, knowing that God supports you and loves you so much that He calls you His legitimate son or daughter.
Romans 8:31 says, "What then shall we say to these things? If God is for us, who can be against us?"
I am reminded of the time when I was growing up and learning how to make my own decisions. My father was never the
the type who would tell me what to do. When I made the wrong decisions, he would make sure to give me space to deal with the consequences on my own action, only jumping in when he would see me getting overwhelmed by problems. Does that mean my dad hates me? No. Does it mean he's against me? He might have been against my choices, but he is always with and for me
It's no different with our Heavenly Father. God is so loving that He refuses to treat us like mindless robots. He gives us free will to choose but also allows us to feel the sting of our consequences because He loves us and wants to help us grow.
And while it can often feel overwhelming to bear the consequences of our mistakes, know that God is there to jump in when we need Him to, not when we ask Him to. Deuteronomy 31:6b says, "He will not leave you or forsake you."
God is and will forever be for you and not against you. Through the deepest trials, know that Jesus is with you and that He has already won the toughest battles for you. He asks that you simply trust in Him and know that He He has always been there for you
-Patrick Mabilog
_______, /iframe, Ache, Action, Again, Against, allen, Allow, allowfullscreen, already, also, Always, amazon, article, asks, assurance, Aug, bat, battle, battles, Because, bed, been, Believe, Best, border, call, calls, can, Cause, Cause God, Center, Challenge, Challenges, Child, children, Choice, Choices, Choose, Chris, christ, christian, Christians, church, class, Come, Commit, consequences, content, Courage, Daily, daughter, Day, Deal, Decision, Decisions, Deep, Deuteronomy, Different, discipline, Doubt, Earn, Earning, Eight, end, enter, Ever, Face, Father, feel, Feeling, Forgiving, Forsake, frameborder=, FREE, Freed, Freedom, Friend, full, Gain, getting, Give, gives, giving, god, going, Grow, Growing, hall, Hate, Hates, have, he's, head, Headache, Hear, heart, Heaven, heavenly, Heavenly Father, Hebrew, hebrews, height=, Help, Here, HR, in, Isn't, It's, jesus, king, Know, Knowing, lace, Learn, Learning, Leave, Left, Less, Like, Line, Loads, love, Loves, Loving, Made, Makes, man, mans, Many, Mate, Mean, Media, Might, Mind, mistake, mistakes, More, Much, Murfreesboro, Name, Need, Never, Often, Only, order, out, over, Overwhelm, Overwhelmed, park, part, Participate, Patrick, PEO, people, Place, Plan, plant, Port, Press, Pressure, problem, Problems, R., Rage, Read, READY, Refuse, refuses, remind, Rick, right, right place, robot, Robots, Roman, Romans, Sake, saying, says, screen, Scripture, Seek, Seeking, Shall, sin, Small, So, Some, Sometimes, son, sour, source, space, src=, Sting, Stress, Style, Suffer, support, take, takes, Tell, the, There, These, They, thing, Things, this, Thou, Through, Time, Times, to, Today, treat, trial, Trials, Trick, True, Trust, Tube, Type, US, Used, Uses, Want, Wants, way, ways, Well, Were, What's, without, Would, wouldn't, Wrong, wrong decision, yo, you., YouTube