Expect God to lead you from barren,low and tight places!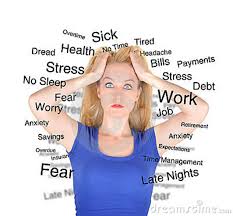 A fresh new wave of God's goodness is headed your way as God begins to "shift" some things around in your life and as He re-orders new choices for your life. It may seem like you have been stuck in the same old place for a long time now. You might feel as though the tough situations in your life just don't want to change no matter what. Child of God, the "shift" that is about to come into your life isn't contingent upon what you can do but it's contingent upon what God can do for you and through you! The shift" that is about to come into your life isn't based upon your ability but it's based on God's ability! We know how you must feel if you need a "Shift "from God really bad! We've been there and we didn't like it either because we had to go through the same old thing day in and day out with no sign of relief in sight.Even though our circumstances were beyond terrible, we knew that God is good and we knew that He would turn things around for us if we held on to His unchanging hand and stayed in faith trusting Him to lead us to victory in each and every area of our lives! We also knew it was just a matter of time before we emerged from our troubles and problems much better off than we ever were before.We are sharing this article with you to tell you that if you're going through something and it doesn't seem like it's ever going to get better and if it seems like there is no way out, we'd like to re-introduce you to God who is a healer, a restorer, a deliver and a way maker. We want to speak life in to your dead and dry places where you've given up hope thinking that you just might not make it! You can't give up now; you've come too far from where God has brought you from!
We know exactly how you may be feeling if you have been stuck in a hard place for a very long time with insufficient help and insufficient resources. We know how it feels to be stuck and how it feels to lose something or someone you really love a lot and to feel as though your heart has been ripped out and your whole world has been changed and turned upside down when you lose them. Pain hurts, it does not ask your permission to happen, it just happens and you're then stuck and you're left to deal with it! Right now while you're thinking about it, give God your pain, your sufferings and your disappointments, let Him bring healing, hope, revival and restoration to each and every area of your life that is in need of a "shift"!We also know how it feels to be stuck in situations that you can't figure out, and stuck in situations that you can't seem to get out of no matter what you do and no matter what you say! These kinds of situations can be very trying and they will test your faith, and your patience and your love for God. Even though the situations that we've found ourselves in have been extremely awful, we've found God to be very faithful, very long-suffering with us and very merciful to us!If He has been that way with us and we are true to Him and faithful, He will be that way with You too if He finds you to be faithful and in a right relationship with Him.
Dear one, God has allowed your problems and situations to set the stage now for a long time to prepare the way for His coming, but now He's getting ready to "shift" some things around that have been resistant to human intervention and human solutions in your life! God is the same God that helped Abraham, Jacob and Moses, if He helped them make it, He will help you make it! He is more than enough to meet your needs and the demands that life presents to you. So get ready for the "shift" that makes everything much better for you that is headed your way, it came for us and it will surely come for you in God's perfect timing! Stay ready, stay expectant, and stay prayed up for your "shift from God "it is surely coming! It is not a matter of if it will, only a matter of when it will!
"Every good and perfect gift is from above, coming down from the Father of the Heavenly lights, who does not change like shifting shadows" – James 1:17
_______, ability, About, above, Abraham, Allow, ally, also, appointment, Appointments, area, around, article, Awful, Based, Because, been, Before, Begin, Begins, Better, beyond, Bring, Brought, But , Came, can, Cause, Chan, Change, changed, Changing, Child, Choice, Choices, Circumstances, Come, Coming, Day, Dead, Deal, demand, Demands, disappointment, disappointments, Don, Don't, Down, dry places, Each, Enough, even, Ever, Every, Everything, Exactly, Expect, Expect God, expectant, fait, faith, faith trusting, Faithful, Father, feel, Feeling, Feels, Figure, Find, finds, found, fresh, fresh new wave, from, getting, Gift, Give, Give God, Given, god, going, Good, Goodness, hand, Hanging, Happen, Happens, hard, hard place, have, he's, head, Heal, healing, Hear, heart, Heaven, heavenly, Heavenly lights, held, Help, helped Abraham Jacob and, Here, Him., Hole, Hope, HR, Human, Human intervention, human solutions, hurt, Hurts, in, insufficient help, insufficient resources, intervention, Into, Isn't, It's, James, just, kind, Kinds, king, knew, Know, lace, lead, Left, life, Light, lights, Like, Live, liver, Lives, Long, long time, Lose, love, Makes, man, matter, matter of if it will only a matter of, Meet, Might, Miss, mission, More, Moses, Much, Must, Need, needs, New, new choices, old place, old thing, Only, order, Ourselves, out, pain, patience, Perfect, perfect gift, perfect timing, permission, Place, Places, point, Pray, prepare, Present, Presents, problem, Problems, R., Read, READY, Real, Really, Relationship, Relief, Rely, resources, rest, restoration, Restore, REVIVAL, right, right relationship, ring, Rings, Round, same, Sapp, seem, seems, Selves, Sent, Shadows, Sharing, shift, Side, sight, sign, Sis, situation, situations, So, Solution, Solutions, Some, Someone, Something, sour, source, sources, speak, Stage, Stay, Stayed, Sting, Stor, store, Stuck, Suffer, suffering, Suffering, Sufferings, Sufficient, Sure, Tell, terrible, Test, Than, the, Them, There, These, They, Thin, thing, Things, think, Thinking, this, Thou, though, Through, Time, timing, to, tore, Tough, tough situations, trouble, troubles, True, Trust, trusting, Trying, Turn, Turned, unchanging hand, Upon, ups, upside, US, Very, Victor, victory, Want, wave, way, way maker, We've, Were, Whole, world, Would, ye, yo, you., your needs, your problems