This Father's Day,Give God Your Problems,Seek Him For His Promises!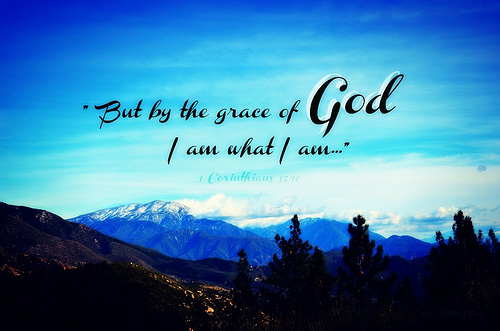 Have you ever had an "Aha!" moment? I've had several in my lifetime, but one that sticks out as one of the best, happened one day in my Sunday school class.
Our time was coming to a close and I usually took prayer requests at the end of the class. One boy raised his hand. This boy was one of my "challenging" students. You know the kind – talks a lot, disruptive and often the class clown. But this day, this boy began to share something that he was fearful about. His dad was probably going to lose his job. He was scared for his family and didn't know what was going to happen. The boy had all of our attention. He needed prayer.
That day, I just "happened" to have brought in my little promise Bible. Many of you might have one of your own. It's just a book that has Scriptural promises listed under different headings such as "Promises for when I'm lonely", "Promises about Heaven" or "Promises for when I am afraid". Bingo! God's promises for times of fear were exactly what I needed.
I opened the book and began reading some great Bible verses such as John 14:27: "Let not your heart be troubled, neither let it be afraid." and Hebrews 13:6: "The Lord is my helper; I will not fear. What can man do to me?"
As I read promise after promise, this boy's countenance began to change before my very eyes. In fact, the whole class was very quiet and there was a presence of reverence in the room. We ended the time with prayer and afterwords all the kids asked, "Hey, can you bring that book back next week?" I said, "Sure!"
Well, not only did I bring the book back, I also brought in a bag. On the bag I placed a label that said, "Put in a Problem, Pull Out a Promise". I then encouraged the kids to write any problems they were facing on a slip of paper and place them in the bag. They didn't have to write their names down if they didn't want to. At some point, I would read the problems and then search my promise book or the Bible to find some great verses to help them with their needs.
God is Your Heavenly Father and He loves you and He wants only what is best for you. Make sure you spend time expressing your love and gratitude to God this This Father's Day to see what He wants to say to you. Trust that His promises for your life will trump any problems or troubles that you may have had to endure in your life. Why not try bring your own bag of problems to God and ask Him to give you His promises for your problems. When you do this, this will  help you feel better about your problems and foster a love for God and His Word.
2015, ability, About, according, Afraid, After, aged, allen, ally, America, American, AMP, Anne, appearance, Attention, Aug, author, Away, Back, bar, beautiful, Because, been, Before, Best, bible, Bible verse, Bible verses, Book, Books, Break, Bring, Bringing, Brown, Came, can, care, Cause, Chan, Change, Child, children, City, class, close, color, Come, Coming, Company, Cord, count, Courage, Creative, daughter, Day, details, Different, Digital, Down, Each, earth, Ease, EAST, Egan, encourage, end, ends, English, Eric, Ever, Extra, eyes, Facing, Fact, family, Fear, Find, Fish, Fisher, Follow, found, foundation, FREE, from, full, game, Games, Gina, god, Gods, going, Good, great, hall, hand, Hands, Happen, have, head, heading, Hear, heart, Heaven, hebrews, Help, Helper, Here, His Word, Hold, Home, homes, Host, house, HR, idea, ideas, illustrations, image, Images, Internet, Into, It's, job, john, joy, just, Keep, Kids, kind, king, Know, Known, lamp, letter, life, Light, Like, Line, list, Little, Loads, Lone, lonely, Look, Lord, Lose, love, loved, Loving, man, Many, Mark, midst, Might, Mini, moment, morning, mountain, Must, N., Name, Need, NEEDED, needs, Never, New, New York, News, Next, North, note, Often, OK, Online, Only, Open, Opened, Original, over, page, pain, Paper, Pass, Perfect, Place, pleas, Please, poem, Poems, point, praise, Pray, prayer, presence, probably, problem, Problems, promise, promises, Psalm, Pull, Quiet, R., raised, Read, Reading, receive, Refuge, request, Requests, reverence, Review, right, right hand, Righteous, Righteousness, Ringing, Room, Round, Sand, SANDS, School, Scriptural, Scripture, search, Seve, Share, Show, Shower, Side, sign, Sis, situation, Sleep, So, Some, Something, son, Soon, src=, Storm, storms, student, students, Sunday, Talk, Talks, Tell, Temple, the, their, Them, There, These, They, thing, this, Thor, Those, Three, tide, Time, Times, title, Together, town, Travail, Trimm, trouble, Troubled, Under, Unto, US, Verse, Verses, Version, Very, View, Walk, Want, watch, Water, way, Week, Well, Were, West, Wilkinson, wisdom, Woman, Women, word, words, Work, Would, ye, Year, YES, yo, York, Zion