Facing closed doors?Appeal them with YOUR praise!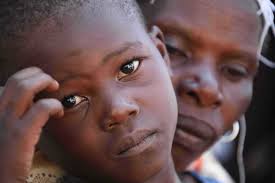 -"O Thou Kind Lord! These lovely children are the handiwork of YOUR fingers of Thy might and the wondrous signs of Thy greatness. O God! Protect these children, graciously assist them to be educated and enable them to render service to the world of humanity. O God! These children are pearls. Cause them to be nurtured within the shell of Thy loving-kindness." –  Baha'i Prayer For Children-
Are doors closed in YOUR life?
Many Persons Are Frustrated With Unanswered Prayers. Praising And Worshipping God Are some of the Keys Toward Him Answering Prayers. Real Faith Is Backed Up With Fervent Praise, Worship And Seeking God Through Bible Study And Obedience (Hebrews 11:6; Psalm 150:1-6; John 14:21). This article will examine the mindsets and attitudes necessary to help receive answered prayers.
Ask the Holy Spirit to cultivate these things in your mind, heart, body and life (not necessarily in the below order):
1) Praise God Each Day & Night- If you don't know how to praise God study Psalm Chapters 145-150 out loud.
2) Worship God Each Day-You can actually conduct your own Church service daily with music, Bible study, praise and worship.
3) Pray To God Through Out The Day-God promises if you pray in Jesus' Name and Blood God Will Hear (1 John 1:7-10).
4) Thank God Regularly-God willnot answer prayers of those who don't express their Godly Appreciation (Philippians 4:6).
5) Study Bible Each Day-It's Essential That Christians Make Their Mind Over With The Holy Spirit & God's Word (Romans 12:1-5).
6) Love God Daily-You Should Tell & Show God How Much You Love Him Daily.
7) Love Other Humans Daily-Love Other People Around You (Especially Those In Need).
8) Forgive Others Including Yourself- God Won't Forgive You If You Don't Forgive Others Including Yourself (Matthew 6:14-15).
9) Be Thank-ful And Happy About Life-Ask God's Holy Spirit To help You become A Positive, Happy, Praising Person.
10) Ask The Holy Spirit To Change Your Heart Into A Humble God Trusting Heart-Submit To God And Be Exalted (James 4:10).
11) Ask The Holy Spirit To Change Your Carnal (Earthly) Person Into A Person Who Trust God (Proverbs 3:5-6).
12) Ask The Holy Spirit To Help You To Totally Trust God's Personal Love & Concern For You (John 3:16; 1 John 4:8).
13) Don't Concentrate On Life's Negativities.
Be Hopeful, Trusting & Optimistic In God's Desire To Help You (John 14:26).
14) Cast All Your Concerns Upon God's Loving Care (Psalm 55:22; Philippians 4:4-8).
15) Ask God For The Peace Of God So That Anxiety Can't Overwhelm You (Philippians 4:6-8).
16) Ask God For The Holy Spirit And It's Fruit In Your Daily LIfe (Galatians 5:19-24).
17) Speak What God's Word (Bible Verses) Say About Your Situation. Don't Speak The Situation (Matthew 4:1-11).
18) Utilize The Power & Authority Of Jesus' Name And Blood (John 14:13; Romans 5:9).
19) Don't Focus On The Problem. Focus On God's Promise To Never Leave Your Nor Forsake You (Hebrews 13:5-6).
20) Personally Ask God To Help You With Any And All Concerns (Galatians 55:22).
21) Ask For The Holy Spirit so you can Become A Spirit Person (Ephesians 6; Galatians 5; Philippians 4; 1 Corinthians 12; Philippians 2).
God promises to give those who obey His Word and become a Holy Spirit filled person "everything" according to His plans and purposes for their lives (Psalm 112; John 14; Deuteronomy). If you focus on drawing close to God ("in the Spirit") and not on your personal concerns or situations He will help you and at the right time answer your prayers according to His plans and purposes for your life.
-G.  Colin
_______, 1-11, able, About, according, Actual, Actually, ally, AMP, Answer, Answered, Answering, Anxiety, Anxiety Ca, appreciation, around, article, Ask God, assist, Attitude, attitudes, author, Authority, Back, Backed, Baha'i Prayer, Become, bed, bible, Bible Study, Bible verse, Bible verses, Blood, Blood God, Body, can, care, Carnal Earthly, Cast, Cause, Chan, Change, chapter, Chapters, Child, children, Children Are doors, Chris, christ, christian, Christians, Christians Make, church, Church service, close, Come, Concentrate, concern, concerns, Concerns Galatians, Cord, Corinthians, Daily, Daily LIfe, Daily-Love Other People, Day, Day-God, Day-It, Day-You, desire, Deuteronomy, Don, Don't, Door, Doors, draw, Drawing, duct, Each, earth, Earthly, end, Ephesians, Especially, Essential, Ever, Every, Everything, Exalted, fait, faith, Fervent Praise, Finger, fingers, Focus, Forgive, Forsake, Fruit, Frustrated, Gets, Give, god, God study Psalm, godly, Godly Appreciation, Gracious, great, greatness, hand, handiwork, Hank, Happy, Hear, heart, Heart-Submit, Hebrew, hebrews, hell, Help, His Word, Holy, Holy Spirit, Hope, Hopeful, HR, Human, humanity, Humans, Humble, Humble God Trusting, in, in Jesus, Into, It's, James, jesus, john, key, Keys, kind, Kindness, king, Know, Leave, life, Life-Ask God, Life's, Live, Lives, Lord, Lose, Loud, love, Love God Daily-You, Love Other Humans, Lovely, lovely children, Loving, Loving Care, man, mans, Many, Matthew, Might, Mind, Minds, Mindset, mindsets, Much, music, N., Name, Necessary, Need, Negativities, Never, Night, nurture, obedience, Obey, once, Optimistic, order, out, over, Overwhelm, peace, pearls, PEO, people, Person, Persona, Personal, personal concerns, Personal Love, Personally, Persons, Phil, Philip, Philippians, Plan, plans, pose, poses, Positive, Power, praise, praise God, Praising, Praising Person., Pray, prayer, Prayers, Press, problem, prom, promise, promises, Protect, Prove, Proverbs, Psalm, Purpose, purposes, raise, raising, Real, Real Faith, receive, render, right, right time, ring, Roman, Romans, Round, rover, Sake, Seek, Seeking, Seeking God, Self, Sent, service, sets, should, Show, sign, Signs, sin, Sing, Sis, situation, situations, So, Some, son, Sons, speak, Special, Specially, Spirit, Spirit Person, Sting, Strong, study, Study Bible, submit, tall, Tell, Than, Thank, thank God, Thank God Regularly-God, the, their, Them, These, Thin, thing, Things, this, Thor, Those, Thou, Thou Kind Lord, Through, Thy greatness, Thy loving-kindness, Ties, Time, to, total, totally, Toward, Trust, Trust God, Trust God Proverbs, trusting, Unanswered, Unanswered Prayers, Upon, US, Verb, Verse, Verses, Very, Were, Within, Won't, wondrous signs, word, Word Romans, Work, world, Worship, Worship God, Worshipping, Worshipping God, ye, yo, your mind, Yours, Yourself