Are You At A Crossroads Called Kadesh?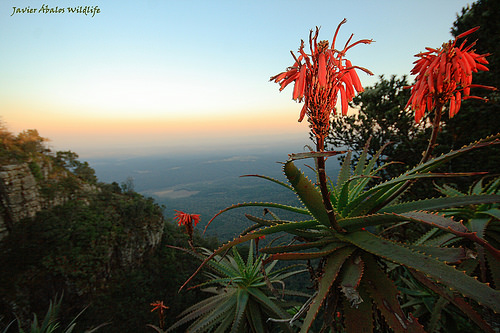 The modern church in America seems to be in a day of trouble. Many in the church today have lost their power. The powerlessness of the church coincides with her lack in purity. Isaiah said, "This day is a day of distress and rebuke and disgrace, as when children come to the point of birth and there is no strength to deliver them. (37:3) There is trouble and distress in the church. There is a great sorrow as a woman who feels the stress of her labor but she has no strength left to deliver. Our weakness is a result of refusing God's invitation to a deeper relationship. We refuse to go deeper with God because of the commitment it requires.
I love Charles Dicken's Christmas classic, The Christmas Carol. The story centers around Ebenezer Scrooge. Angels appear to scare the living daylights out of Ebenezer. When fear finally retreats the angels teach him the real meaning of life by forcing him to relive his own. The Angel of Christmas Past takes Ebenezer back to the time of his romantic relationship with a girl named Belle. Belle had reached a point where she wanted a deeper level of commitment from Ebenezer. Ebenezer was hesitant to commit. He was weighing his relationship with Belle and his work in the balance and Ebenezer chose work. Ebenezer was challenged to overcome his fear of poverty and step out on faith by making Belle his bride but he couldn't do it.
Ebenezer thought the relationship was just fine as it was. "Why is Belle asking me to commit at a deeper level?" Everyone who has ever been in a serious relationship eventually reaches this point; "am I going to make a total commitment and make her my bride or am I going to be hesitant, am I going to commit to something or someone other than this relationship?" Ebenezer could never bring himself to commit to the relationship and he lived a very restless life.
Christ invites us to a deeper intimacy. Many fail to realize this. They think their relationship with God is just fine.
The story of Ebenezer parallels the story of the Israelites as they journey from Egypt to The Promised Land. Moses led the Israelites across the Red Sea and they trod through Sinai until they finally arrived at a place called Kadesh. God was so faithful to them. He miraculously provided for them and protected them. Kadesh was a crossroads for them. It is a place in their journey where they must choose one way over another.
We all come to crossroads in our lives. A place where you make a decision that will determine the very course of your life. After you've chosen your path and traveled far, perhaps many years down that road, you look back at the crossroads and ask, "What would my life have been like had I chosen the other path?"
The Lord said to Moses at Kadesh, "Send some men to explore the land of Canaan." (Numbers 13:1-2) So they sent out twelve men to spy out the land. When the spies were debriefed regarding their mission their information was astonishing. What they saw was awesome. They saw a land flowing with milk and honey. It was a land of many resources that would make them very prosperous. Ten of the spies declared there were giants in the land that were fearsome. Their fortresses were impenetrable.
But two of the spies, Joshua and Caleb, saw the land through a lens of faith and hope. They saw the fulfillment of a promise. They saw an oasis after a long desert journey, a place where the people of God could rest. They saw God delivering the giants of the land into their hands. Unfortunately, the people of Israel turned away and wandered for forty years in the desert. A whole generation passed away without seeing the Promised Land because of a decision at a crossroads called Kadesh.
I love Robert Frost's poem, "The Road Not Taken." Frost tells of coming to a crossroads in a yellow wood. He pauses as he must choose one path or the other. He finally makes his choice and the last stanza of his poem says:
"I shall be telling this with a sigh
Somewhere ages and ages hence:
Two roads diverged in a wood, and I –
I took the one less traveled by,
And that has made all the difference."
God is inviting us to take a road less traveled and if we choose this road it will make all the difference in the lives we live. Isaiah speaks of the way in his 35th chapter, "And a highway will be there; it will be called the Way of Holiness. The unclean will not journey on it; it will be for those who walk in that Way; wicked fools will not go about on it."
Jesus said that the way that leads to life is narrow and only a few find it. (Matthew 7:14) It seems so few find it because of unbelief and unwillingness. They can't bring themselves to believe that a deeper intimacy, a deeper relationship with God is possible. They seem to be unwilling to step out on faith and make the commitment, offer the sacrifices and practice the disciplines necessary for a deeper walk with God.
-Kevin Probst – Is a teacher of Apologetics and History at Calvary Christian School and Associate Pastor of Crosspointe Nazarene Church church in Columbus, Georgia.