Depressed, Tired or Fed Up? Try Positive Prayers!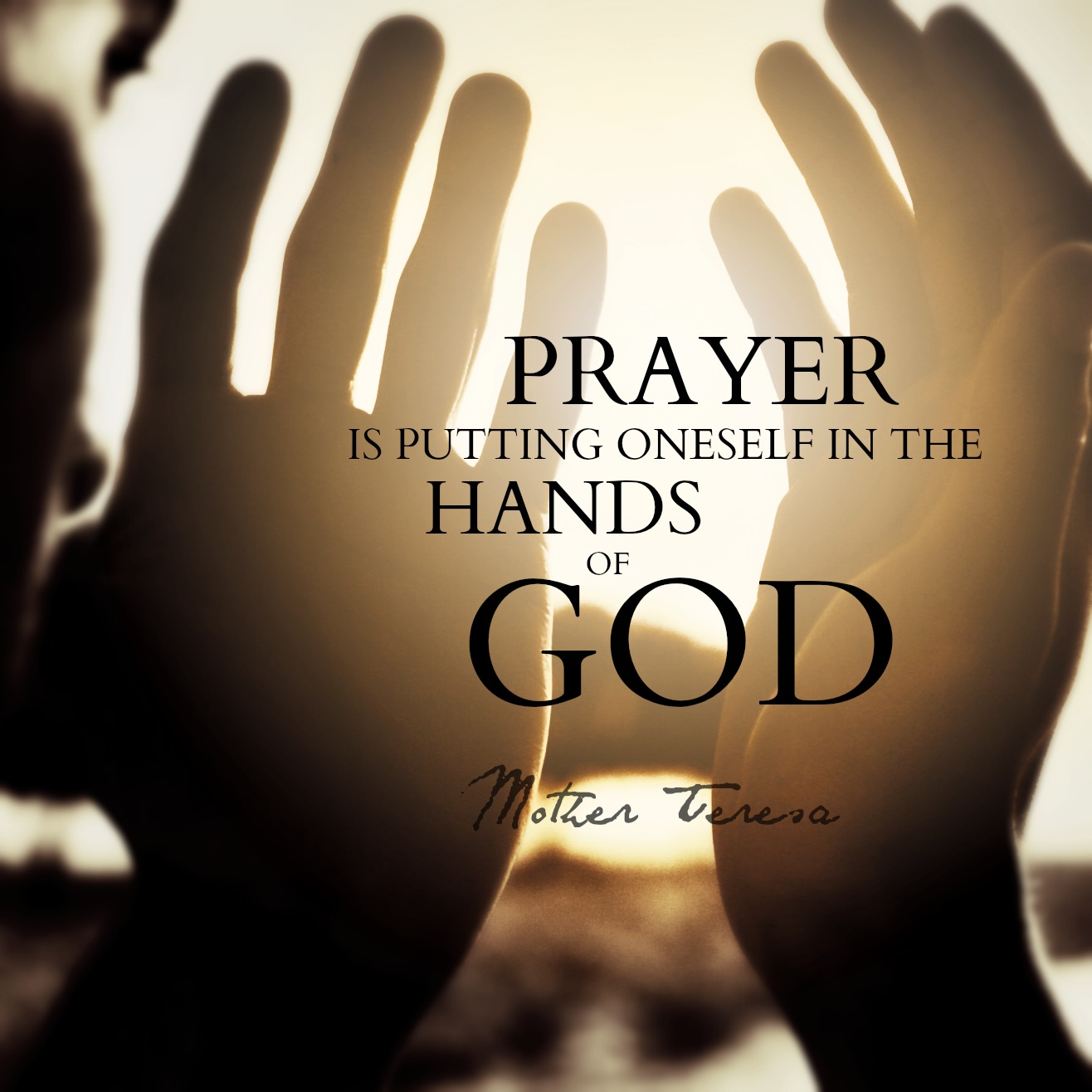 Each day that we live is full of questions and surprises. Despite plans and anticipatory actions, life can throw curve balls that we're not quite ready to tackle. When life challenges us it's important to retreat to prayer for comfort and reinforcement. Prayer can be a saving grace that directs us through rough travels and holds our hand through difficult days. If you're ever in need of positive reinforcement turn to these sample prayers for positive thinking and positive results;
Pray, then have Positive Expectation!
Dear God, I come to You
in total expectation of the best.
I believe in miracles because I believe in You.
I cooperate with You by holding in my human mind the
very best outcome. I do not come to You in desperation,
but in gratitude and excitement of the result given
to me ahead of any need.
I live my days in prayer and my days bless me.
I go to You first each day to prepare my human mind for
the blessed life. I live my moments, day by day, in positive
expectation and overflowing gratitude as I witness and take
part in the miraculous results. I believe that spiritual power
is the most important activity that I can take part in.
I give myself to it, and it gives its power to me.
I am grateful and thankful for every moment
spent in sacred prayer.
In Jesus Christ's name I ask and Pray… Amen
Pray  Philipians 1-9!
"And this is also my prayer: that your love may abound more and more in knowledge and depth of insight, so that you may be able to discern what is best and may be pure and blameless for the day of Christ, filled with the fruit of righteousness that comes through Jesus Christ – to the glory and praise of God."
Add Commitment Reinforcement
I commit myself to the Will of God.
I give my heart and soul to God.
I deserve the best in Life.
I serve the best cause in Life.
I AM a Divine manifestation of God.
In Jesus Christ's name I pray,
who lives and reigns with the Father and the Holy Spirit
One God
forever and ever.
Amen
Add another Prayer for Positivity! Pray,
Lord Jesus,you told your friends not to worry about the future.
You showed them how to have the attitude of simple trust that young children have, so that they could place themselves into the caring hands of your Father.
And so I ask for the power of your Spirit that I may remain positive throughout all that is ordinary in my daily life.
I know that your touch can change people and situations, and so I ask you to join me in offering to our Father not only the good things of this day but also the suffering and sacrifices that I want to offer cheerfully and lovingly, and in a quiet and hidden way.
And so may any difficulties and frustration and pain of this day be transformed in your presence for the benefit of myself and for the benefit of other people.
In Jesus Name, I ask and pray, Amen
When you try any of these prayers, expect God to work in and through your life continually to change whatever is stressing you, tiring you, or making you feel fed up for your good and His Glory! Choose to believe that because God is good, He loves you and He has good plans for you, He will help you get to the other side of your difficulities!
About, Action, actions, Activity, adding, Ahead, allen, ally, also, amazon, AMEN, AMP, Another, Anti, Attitude, ball, Because, Believe, Benefit, Best, Blame, Bless, Blessed, Book, border, Business, can, Cari, Cause, Center, Challenge, Challenges, Chan, Change, Cheer, Child, children, Chris, christ, Christ's, class, Clear, Come, comes, comfort, Commit, Commitment, Continually, copy, Could, Daily, Daily LIfe, Day, Days, Dear God, depression, Desperation, despite, Dies, Difficult, difficulties, Digital, Divine, Each, edge, Eight, Elderly, end, ends, enter, Ever, Every, Excitement, Expect, Expect God, expectation, Extra, Face, facebook, Father, feel, First, FLOW, flowing, Form, formed, Fort, Friend, friends, Fruit, frustration, full, Future, gallery, Give, Given, gives, glory, god, Good, Grace, hall, hand, Hands, Hank, Hate, have, head, Hear, heart, height=, Hidden, Hold, holding, holds, Holy, Holy Spirit, HR, Human, image, Important, in, in Jesus, Insight, inspire, Inspired, Into, issue, It's, jesus, Join, king, Know, knowledge, lace, Less, life, Live, Lives, Loads, lock, Lord, Lord Jesus, love, Loving, Makes, Making, man, Media, Michigan, Mind, miracle, Miracles, moment, moments, More, Most, N., Name, Narrow, Need, New, NIV, Offer, Offering, OK, Only, Opera, order, Ordinary, outcome, over, Overflow, pain, part, past, PEO, people, Phil, Philip, Place, Plan, plans, Port, Positive, Power, praise, Praising, Pray, prayer, Prayers, prepare, presence, Question, Questions, Quiet, Quit, Quite, R., Race, raise, raising, Read, READY, RESULT, Results, retreat, right, Righteous, Righteousness, ring, ritual, sad, Saving, says, Self, serve, Show, sight, Simple, sin, Sing, sitting, situation, situations, slide, So, Social, Soul, Spent, Spirit, Spiritual, spite, src=, Station, Stress, studies, study, Suffer, suffering, surprise, take, Than, Thank, Thankful, the, Them, Themselves, These, They, thing, Things, think, Thinking, this, Through, throughout, Throw, title, told, total, Touch, Transform, transformed, Travel, treat, trend, trends, Trust, Turn, UK, university, US, Very, Vine, Want, way, Window, Woman, Work, Worry, Wrap, ye, yo, you., You're, Young