Now that it's Thanksgiving!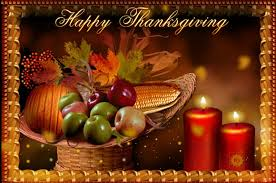 Happy Thanksgiving to you and to your family as well. It is our prayer that this article finds you well rested, living in peace and full of expectancy of what God will do today to bless and crown your efforts as you set aside time today to celebrate this year's Thanksgiving holiday! Although Thanksgiving day is celebrated only once a year we feel that it should be celebrated every day, because every day that God gives is a unique and divinely appointed day that God has made that should be filled with love, joy and gratitude for God, for His creations and for the world He created for us all to live in.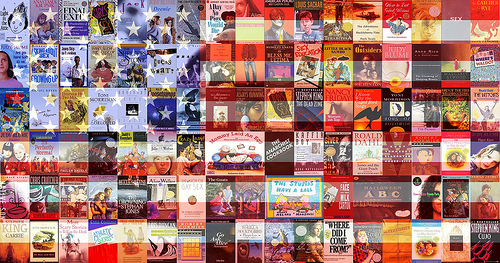 As you get ready to prepare for your Thanksgiving gatherings remember to be thankful for all of the goodness that God has brought into your life, not just this year but over your life time. Take some time to pause and reflect on the many miracles that God has performed in your life that has brought you to your today. Keep in mind that no matter what is not right in your life now, without the miracles that God performed for you in the past, you wouldn't even be where you are today. If you are working this Thanksgiving, thank God that although you have to work on Thanksgiving day, at-least you have a job and that is a very good reason to celebrate, because so many people are not working at all and they are unable to find jobs. If you're alone this Thanksgiving, invite in God's warm companionship, let Him draw you into a dazzling cocoon of His love and let Him comfort you with His reassuring presence which will fill you with Thanksgiving.

If you've thought about your life and realized that this Thanksgiving still finds you stuck and not having much or any success in any area of your life, we want to encourage you this Thanksgiving to keep walking with God. Keep building your faith in God and keep reaching and believing God for the impossible to happen in your life, for no matter how things may look, it is still NOT too late for you. One touch of God's favor will move you from the back of the line to the front of the line. One touch of God's healing power will heal any sick and diseased body that doctor's said would never get well. One touch from God can restore what the Locust, the caterpillars and the canker-worms have eaten up in your life. One right opportunity from God can fill your bank account with money, so, don't get too comfortable with where you are, because where you currently are is not all God has for you. What you are currently experiencing is NOT God's highest and best for your life. It may seem like things are not really changing for you and it may seem like they are not really getting any better but remember, God usually always takes you through a long process which includes pain, suffering, hurt, betrayal, and lack before you ever get any type of promotion, breakthrough or healing. 1 Peter 5:10 states, " And after you have suffered a little while, the God of all grace, who has called you to His eternal glory in Christ, will Himself restore, confirm, strengthen, and establish you, you just have to keep waiting on God.

As you wait on God, don't let the devil draw you into a pity party whereas you entertain thoughts of "whose me", When you get in the "whose me mentality, this quickly makes you prey to the bait of the devil. When you fall for the bait of the devil and succumb to depression, you end up in a web of despair that turns into pits of despair. When you get trapped in the devil's pits of despair, you will know it because he will keep constantly trying to get you to focus on what's wrong, he will keep trying to get you to focus on what you don't have and how tired you are of having to go through it. Don't let the devil ruin your Thanksgiving Holiday by drawing you into his pits of despair, he has already done enough damage in your life to last a lifetime and he doesn't deserve the right to spoil this day that God has made in which God is inviting you to celebrate this day as a day of Thanksgiving.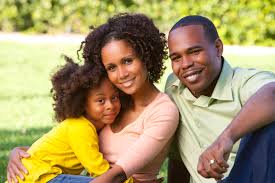 Choose to accept God's invitation to celebrate today as a day of Thanksgiving. Enjoy your today. Do something you've never done before. Celebrate yourself. Celebrate God. Celebrate those God put in your life and most of all celebrate God's gift to us of Jesus Christ. God's gift of Jesus Christ in our lives keeps on working, He keeps on giving, He keeps on healing and He keeps on saving no matter what! It is our prayer that you will stay in love with God and keep on seeking Him and following Him no matter what! – Happy Thanksgiving! May God bless you and keep you this Thanksgiving holiday as you celebrate another day of God's goodness and blessings of abundance in your life!
Want to celebrate Thanksgiving today in God's presence? Accept God's invitation and spend time with God today! http://dld.bz/jn26n
_______, 2013, 2015, able, About, Abundance, Accept, Accept God, After, ages, air, ally, alone, already, Always, Another, area, article, aside, Back, bait, Bank, bank account, Because, Before, believing, Best, Betrayal, Better, Bless, Blessing, blessings, Body, Bottom, Break, Breakthrough, Brought, Build, Building, But , call, Called, can, Caterpillar, Cause, Celebrate, Center, Chan, Changing, Choose, Chris, christ, class, Coco, cocoon, comfort, content, count, Courage, Create, created, Creation, creations, crown, CURRENTLY, damage, Dance, Day, depression, despair, Devi, devil, disease, Divine, Doctor, Doesn't, Don, Don't, Done, draw, Drawing, Each, Ease, EAST, effort, Eight, encourage, end, Enjoy, Enough, enter, Establish, Eternal, even, Ever, Every, Evil, Expect, expectancy, experiencing, fait, faith, Faith In God, Fall, family, favor, feel, Find, finds, firm, Focus, Follow, following, Form, formed, Fort, from, Front, full, gather, gathering, getting, Gift, Give, gives, giving, glory, god, God bless, Good, good reason, Goodness, Grace, gratitude, Hanging, Hank, Happen, Happy, have, Having, Heal, healing, height=, Here, High, Highest, Himself, Holiday, HR, http://x.co/34rif, hurt, image, Images, impossible, in, include, includes, Into, Invitation, Invite, Inviting, jesus, job, jobs, joy, just, Keep, keeps, king, Know, Lack, Large, last, Late, Least, Left, Less, life, Like, Line, Little, Live, Lives, living, Loads, Lone, Long, Look, love, Made, Makes, man, Many, matter, Member, Mental, Mentality, Mind, miracle, Miracles, Money, Most, motion, move, Much, N., Never, oil, OK, once, Only, opportunity, out, over, pain, Pair, part, Party, past, peace, Pebbles, PEO, people, perform, performed, Pete, Peter, pill, pillars, pits, pity party, point, pointe, Port, possible, Power, Pray, prayer, prepare, presence, Press, Process, prom, promotion, Question, Quick, quickly, R., Race, Rage, Reach, reaching, Read, READY, Real, Realize, Really, reason, Reflect, Remember, rest, Restore, retreat, right, ring, Rings, Ruin, Said, Saving, Seek, Seeking, seem, Self, serve, should, sick, Side, sin, Sing, Sings, Size, So, Some, Something, son, src=, St., Stack, state, states, Stay, Still, Stor, store, Strength, Strengthen, Stuck, Style, Success, Suffer, suffering, Table, take, takes, target, Tate, Than, Thank, thank God, Thankful, thanks, Thanksgiving, the, They, Thin, thing, Things, think, Thinking, this, Those, Thou, though, thought, Thoughts, Through, Time, tired, to, Today, tore, Touch, Trap, treat, Trying, Turn, Turns, Type, unique, Unity, URL, US, Usual, Very, Vine, wait, Waiting, waiting on God, Walk, Walking, Want, Warm, way, ways, Well, Wendy, What's, whose, wisdom, without, Woman, Work, Working, world, Worm, Would, wouldn't, Wrong, ye, Year, yo, you., You're, You've, Yours, Yourself