Is your life like Brad?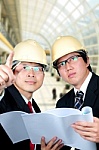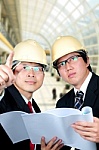 Sometimes it might look like things cannot get much worse for you. You may not be able to see how anything could possibly turn around for you! The world may feel like it is cashing in on you from every side. Listen closely as we share a story with you about a man named Brad. Brad may have a lot in common with you. Brad is hard working, He really loves the Lord and all He wanted is a good life filled with God's highest and best blessings for his life. Which is really not too much to ask for, right? Everything seemed to be going okay with his job, his finances and his home life. Then slowly but surely dreaded change that he did not want began to happen. Brad hit rock bottom. He lost his job of over ten years and with it his means to provide financially for his family. People all around his neighborhood were losing their employment and many lost their homes. Times were tough. Businesses were shutting down. Jobs were scarce and no one was hiring. He remembers the day vividly. It happened to so many others in his firm. He was called in by the big boss.
Two security guards were in the room waiting. Brad knew it was now his turn. His co-workers and friends were casualties that went before him. He soon learned what most people learn about working on a job for a long time, his employer had no loyalty towards him and didn't consider how much he had done for the company, how much he had given to the company and how much profit he had made the company. When it came his employer's turn to be loyal to Brad, his employer did not really care about him and what would happen to him as a result of their actions. He was handed his pink slip and then escorted out the door, just like that. As if he never even mattered to the company. Heartless, cold, and cruel, his employers would not respond to his pleas or questions. He was given no mercy, no answers, and no words of sympathy.
Brad's life would never be the same unless he was able to make a speedy transition into another job. But that did not happen for several years. Brad hit bottom. He was unemployed, his marriage was on the edge, his mood was unstable, and his children were acting out. He did not know where to turn or who could help him. To make the long story short, Brad turned to the only one he knew and believed could make a way for him where there seemed to be no way. He prayed and sought God fervently and daily. His dark painful and hurtful time of not having a job and being without adequate finances did not drive him away from God, it drove Him to God. He prayed day and night to God. He thirsted after God and dared to believe that the God of the universe would care even when those He had allowed being in charge of the company he used to work for didn't. Brad's prayers, hope, trust and faith in God eventually paid off.
Today, Brad has his own business that is prospering and growing. For the first time in his life, he loves what he is doing. He and his wife have grown closer as they worked through the most difficult time in their lives and marriage. His children have developed a greater respect for him as they watched him persist and believe for a better tomorrow. You may be able to relate to Brad's story of pain, suffering and seeking God! Brad's story is not unlike that of many others. Job losses, financial stress, marriage problems, health issues and addictions can all look like mountains that cannot be conquered.
But what makes Brad's story encouraging and inspiring is that Brad did not lose hope. He persisted and believed things could and would get better with God's help, guidance and provision. He did not give up. He turned to God and relied on Him as his source and as His strength. When you believe in and trust in your living God, He will make a Way for you, no matter what! No mountain is too insurmountable, no road is too difficult, no enemy is too strong, and no problem is so big that God cannot overcome it. Believe that God will make a way for you and believe that it may be better than you could ever have ever imagined it to be and it will be! So if you find yourself in a hard place like Brad did, don't give up, don't give out and don't quit on God. Keep believing and trusting in Him for the extraordinary and you will see God's best happen for you in your life!