God has given you a coach-The Holy Spirit!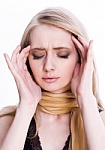 Often times when you are going through difficult times, it can seem like you are all alone with no one to help you and no one to guide you. But things are not always what they seem. Even when there is no outward display of help, or concern, God has not left you without help or guidance, He has given you His precious Holy Spirit. John 14:26 states but the Helper, the Holy Spirit, whom the Father will send in my name, will teach you all things and bring to your remembrance all that I have said to you.The Holy Spirit is the One who guides you correctly to interpret the word of God and He helps you reach new levels of understanding. Since He knows you perfectly and understands how you think differently, He can transfer information to you in ways that you can easily understand. The Holy Spirit is like a coach to you. What does a coach do you may wonder?  If the coach is a baseball coach, he teaches you how to swing that bat and hit the ball. He teaches you how to run from base to base or how to use your glove to catch the ball. Your coach says, "Hold the bat at the base with your hands wrapped around it like this, and when you see that ball coming, swing as hard as you can and hit that ball as far as you can!" If the coach is an acting coach, then that person teaches you how to become an actor. He will coach you on how to become more convincing, more dramatic and more comical, and even teach you how to cry when tears are necessary for a certain scene.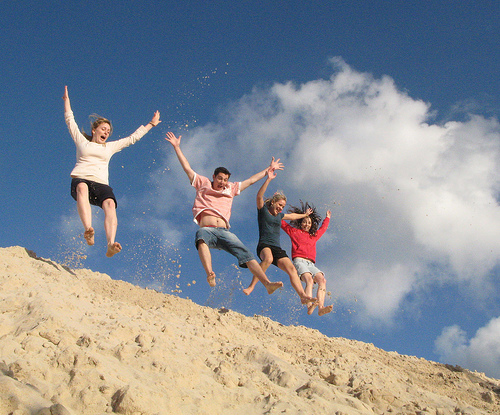 If the coach is a vocal coach, that person will teach you how to sing, to make your breath last longer, to push from your stomach and make that sound stronger, to sing on key, not flat or sharp, and to sing in a way that really represents the emotional content of the music. A vocal coach will stop you right in the middle of a song to correct you, instruct you and then tell you to go for it again.  A coach teaches,advises,corrects,instructs,trains,tutors,guides,directs and prepares you for your upcoming assignment. If you are new at what you are doing, the coaching may include a little coaxing as you develop your confidence. A coach will encourage you as he shows you what you did wrong the last time by telling you how to do it right the next time. "Do it a little different here; press a little harder there; say it a bit louder or softer; move this way; hold the bat that way; don't try so hard here; try harder there" and so on.  A coach isn't there to hit the ball for you, sing that note for you or play the scene for you. He's there to coach you so that you can hit the ball, sing the note and perform as you should.Like an apprentice learning a new job, if you listen carefully, the Holy Spirit will direct and guide you. He'll show you what's needed. He'll open your eyes, impress your mind with supernatural direction, bring you up by the hand, develop, foster, improve and "break you in" on the things of God and life.
     This is why 1 John 2:25 says, "But the anointing which ye have received of him abideth in you, and ye need not that any man teach you: but as the same anointing teacheth you of all things." This verse is not encouraging you to reject the instruction of good leaders but is joyfully telling you that if you do not have a leader, pastor or friend to whom you can turn for instruction, God has not left you alone in ignorance. The Holy Spirit will teach you!  God wants you to learn to take the Holy Spirit's advice and follow Him implicitly, taking each of  your cues from Him. He must become your Heavenly coach, and you must learn to accept His leadership and be willing to yield and concede to His divine guidance with no objections if you ever want to get all that God has for you and if you want to become all God wants you to be! You may be thinking, "But wait a minute! Following the direction of the Holy Spirit is brand new for me. This sounds a little scary to entrust myself completely to the leadership of the Holy Spirit. I can't even see Him, let alone fully surrender myself to His leadership. What is my guarantee that the Holy Spirit will not mislead and misguide me?" This is why Jesus called the Holy Spirit "the Spirit of truth" three times (John 14:17; 15:26; 16:13). In other words, He was saying, "You can trust the leadership of the Holy Spirit! He has not been sent to lead you down the wrong path, to make a wrong decision or to give you something devilish and evil. He is the Spirit of truth."
     You can be sure when He puts a thought in your heart to do something, it is right. When He puts an idea in your mind, it is a right idea. When He nudges your heart to do this or that, it is because He sees and knows something you do not know and, thus, He is trying to guide and direct you. He is always the Spirit of truth, and as the Spirit of truth, you can bank on the fact that He will never mislead you. Jesus taught for three entire chapters—John 14, 15 and 16—about the Holy Spirit in order to alleviate the disciples' fears about trusting Him.  The bottom line is this: If you want to move beyond your fear of the unknown and experience real, supernatural Christian living, then you must come to a place of surrender to the Holy Spirit. In this act of surrender, you give permission to Him to be your Heavenly coach.  The truth of the matter is, He is always trying to coach and direct you, even when you aren't listening. He is always at your side, speaking, directing, encouraging and trying to help you make the correct decisions and choices in life. Whether you listen to Him or not, He is there because that is the job assignment He has received from God our Father. Whether or not we all benefit from this Heavenly coach  or not depends on whether or not we listen to Him and follow His advice.
      A baseball coach can't do an athlete any good unless the athlete chooses to follow his instructions. An acting coach can talk until he is blue in the face, and it won't accomplish anything unless the actor is willing to listen and carry out the coach's direction. A vocal coach can see potential in a person's voice and try to coach that singer into singing better. However, if the student refuses to listen and chooses to sing as he or she desires, the coach can't produce the best results. Likewise, we must give the Holy Spirit ultimate authority in our lives, learn to trust His leadership and do what He instructs us to do. He is a Comforter sent by God to help us. For Him to help us, it requires our ears, our hearts, our trust and our obedience. Anything short of this will produce inferior results, results far short of the supernatural life you really desire: He is there to help you, so will you let Him help you?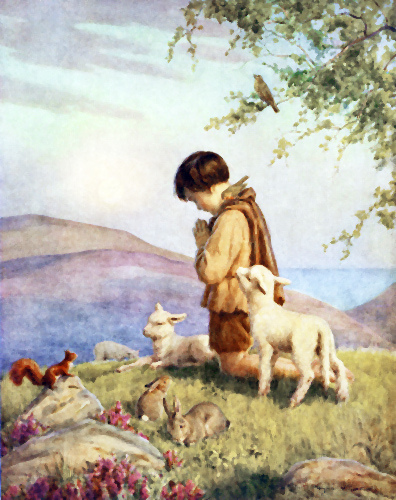 Prayer for you:
Father God, I invite the Holy Spirit, to come into my life and to make me an instrument of your peace. Father God I pray that you will help me and WIN International Ministries as I read this article to submit to and follow the leading of our Heavenly coach, the Holy Spirit. Please lead me and guide me in the way that I should go. I surrender my plans, my agenda, and my life to you God and, I give you permission to continue to walk beside me to help me to become the person you want me to be. Help me to change into the person that you want me to be, and help me to make the decisions and plans that I know that I need to make. Please be patient with me and look upon me with grace and love in your heart, as I learn more about you and the role the role you created for my life,in Jesus name I ask and pray. -Amen.
_______, 2013, 2015, About, Accept, Ache, acting coach, actor, advice, Again, agenda, Aging, ally, alone, Always, AMEN, Anything, apprentice, Aren't, around, article, Arts, assignment, Athlete, Aug, author, Authority, ball, Bank, Baseball, baseball coach, bat, Because, Become, bed, been, Benefit, Beside, Best, best results, Better, beyond, bit, Blue, Bottom, brand, Break, breath, Bring, But , call, Called, can, care, careful, Carefully, Carr, carry, Catch, Cause, Center, certain scene, Chan, Change, chapter, Chapters, Choice, Choices, Choose, Chooses, Chris, christ, christian, class, coach, Coaching, Come, comfort, Comforter, comic, Coming, Complete, concern, Confidence, content, continue, convincing, Correct, correct decisions, Correctly, Courage, Create, created, cues, Dance, Decision, Decisions, Depend, desire, desires, Develop, Devi, devil, Different, Difficult, difficult time, direct, direction, Disciple, disciples, display, Divine, divine guidance, Doing, Don, Don't, Down, Each, Earn, Earning, Ears, Ease, Easily, Eight, Emotional, emotional content, encourage, encouraging, end, ends, enter, entire chapters—John, even, Ever, Evil, Experience, eyes, Face, Fact, Father, Father God, Fear, Fears, flat, Follow, following, Form, formation, Fort, Friend, from, full, Fully, Gain, Give, Given, glove, god, God our Father., going, Good, good leaders, Grace, guarantee, guidance, Guide, guides, hand, Hands, hard, have, he's, head, Headache, Hear, heart, hearts, Heaven, heavenly, Heavenly coach, height=, Help, Helper, helps, Here, Him., Hold, Holy, Holy Spirit, HR, idea, ignorance, image, Improve, in, in Jesus, in other words, include, inferior results, inform, information, instruction, instructions, instrument, International, Into, Invite, Isn't, It's, jesus, job, job assignment, john, joy, Joyful, key, king, Know, Known, knows, lace, last, lead, Leader, Leaders, Leadership, Leading, Learn, Learning, Left, Less, level, Levels, life, life,in Jesus, Like, Likewise, Line, list, Listen, listening, Little, Live, Lives, living, Loads, Lone, Long, longer, Look, Loud, love, man, Mate, matter, middle, Mind, Mini, Ministries, Miss, mission, More, motion, move, music, Must, N., Name, nation, National, Natural, Necessary, Need, NEEDED, Never, New, new job, new levels, Next, note, nudges, obedience, Object, objections, Often, OK, once, Open, order, out, outward display, past, pastor, Path, peace, peace. Father God, Perfect, Perfectly, perform, permission, Person, Place, Plan, plans, Play, plea, pleas, Please, pot, Potential, Pray, prayer, Precious, precious Holy Spirit, prepare, Prepares, Present, Presents, Press, Prove, Push, R., Race, Rage, RAGING, Rain, Rains, Rama, Reach, Read, Real, Really, receive, Received, Refuse, refuses, Reject, remembrance, render, Require, RESULT, Results, right, right idea, ring, role, Round, rut, Ruth, Said, same, saying, says, Scene, seem, sees, Self, Send, Sent, Short, should, Show, Shows, Side, sign, sin, Sing, singer, Singing, Size, So, soft, Some, Something, son, song, sound, sounds, speak, speaking, Spirit, Spirit ultimate authority, src=, stand, standing, stands, state, states, Sting, Stomach, Stop, Stor, Strong, Stronger, student, Style, submit, Super, supernatural Christian living, supernatural direction, supernatural life, Sure, surrender, take, Taking, Talk, Tate, Taught, Teach, teaches, teacheth, Tear, tears, Tell, telling, text, the, There, They, Thin, thing, Things, think, Thinking, this, Thor, Thou, though, thought, Three, Through, Time, Times, to, Train, transfer, trouble, Troubled, Trust, trusting, Truth, Trying, Turn, Ultimate, Under, Understand, understanding, Understands, Unknown, Until, upcoming assignment, Upon, US, Uses, Verse, Vine, Vocal, vocal coach, Voice, wait, Walk, Want, Wants, way, ways, Wendy, What's, whether, whom, Willing, WIN International Ministries, wisdom, Wise, without, Won't, Wonder, word, words, Wrap, Wrapped, Wrong, wrong decision, wrong path, ye, YES, yo, you., you.The Holy Spirit, your mind