Even Mary-mother of Jesus had hardships!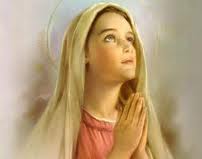 Child of God, think it not strange concerning the fiery trials that are trying you and trying to choke every ounce of life out of you that they can, the devil is busy and He is on a mission to steal your joy and your celebration of Jesus Christ's birthday this year. Bad luck, heartache and pain has all been sent your way to derail you, divert you and detain you. The devil wants to derail your plans so that you cannot focus on your plans or the plans that God has for you. The devil wants to divert you so that you will go on another path that is not in line with God's plans and purposes for your life. The devil wants to detain you in deplorable situations with meager resources, insufficient funds, debt, sickness, disease and hostile environments to keep you in a swamp like environment that has been infested with negativity. That is not what God wants for you, that's why He is working 24 hours a days 7 days a week to bring about change, restoration and redirection for your life.
Don't feel bad child of God, if you're tired of going through hard times or fed up with waiting or if you still haven't figured out how to get things to work, consider this, even Mary the mother of Jesus Christ had hardships, disappointments, letdowns and setbacks. Remember when God chose Mary to be the mother of Jesus Christ? If you remember correctly, Mary was engaged to Joseph and she was without sin. When God chose Mary and ~Touched her and she became pregnant with the son of God without knowing a ~man, she was considered a disgrace to her community. Joseph, her finacee' didn't know what to think when he found Mary was pregnant and he knew that he had not been with her. The whole town was talking about Mary being pregnant and not married. Mary's parents wanted an explanation of how this could be? How could their only daughter be pregnant and she `claimed she had not been with a man? God's choice of choosing Mary, put Mary in a bind, she faced incredible hardships. She faced rejection by her community. Joseph had lost trust in her. Mary was confused, all she knew is that she said ~yes to God's request to be the mother of His one and only Son, and then all hell broke loose in her life. Mary didn't know if the town would stone her for being an unwed mother or if Joseph would leave her for getting pregnant and it was not his child or if her parents would disown her for getting pregnant and she was not married, all Mary knew is that she trusted God and she had said to God, ~Be it unto me, according to YOUR word-Luke 1:38.
Like Mary, you may have said ~Yes to God. You may have said ~Yes to God's way, Yes to God's plans for your life and ~Yes to following God and it may have caused hardships in your life. If indeed you are having hardships in your life, we'd like to encourage you to be like ~Mary and don't lose heart and become discouraged in your hardships. Realize and recognize that if you are sincerely trying to follow God and honoring God to the best of your abilities and you are right with God, though you may face hardships in your life, you are not facing them alone. God is with you in all of your hardships and He is working in and through all of your hardships and He will bring about right solutions and right outcomes if you will continue to travail before Him in unceasing prayer.
It is not uncommon to suffer hardships in life. It's also not uncommon to go through so many trials and tribulations that you feel like you've gone to hell and been sent back, but even though you may have had to go through hell with all of your problems, realize that you wouldn't be fighting hell if God didn't have a blessing waiting for you on the other side of your trials and tribulations. Even if you don't see any light at the end of the tunnel yet with your hardships, you've got to keep on pressing in through prayer like a pregnant woman in the delivery room getting ready to have a baby. You've got to PUSH, PUSH, PUSH through travailing prayer until your solutions come!
Mary, the mother of Jesus did not give up when she faced all kinds of trials and tribulations, she turned to God in travailing prayer, stated her case to God and trusted that because she was in a situation not of her own choosing, God would fix and work everything out for her good and for His greater glory. And guess what? God did exactly what Mary expected. He worked everything out for her good and for His glory. Joseph had a dream from an angel that told him that the child that Mary carried was of God. Mary's parents accepted Mary's statements to them that the child she carried was the son of God. So God turned around Mary's hardships because she did not try to explain her self, did not try to defend herself, she simply turned to God in travailing prayer knowing that He would defend her and come to her rescue.

So what about you? What hardships are you facing today? What hardships are preventing you from enjoying the celebration of Jesus's Christ's birthday this Christmas season? Whatever they are, we'd like to encourage you to place them before God, travail before Him in prayer. Call upon Jesus! Infuse your prayer with wailing if you need to. Moan if you want to. Cry if you have to. In God's own time, He will respond and answer your travailing prayers!
Keep journaling your hardships as you travail in prayer before God! God's solutions to your problems will come! http://280daily.com/
_______, 2013, 24 hours a day, abilities, able, About, Accept, according, Ache, aged, alone, also, AMP, and setbacks, Angel, Another, Answer, appointment, Appointments, around, Aug, Baby, Back, backs, bad child, Bad luck, Became, Because, Become, been, Before, Being, Best, bind, Birth, birthday, Bless, Blessing, Bring, broke, Busy, But , call, Came, can, cannot, Carr, Case, Cause, ceasing, Celebration, Center, Chan, Change, Child, Choice, Choosing, chose, Chris, christ, Christ's, Christmas, Christmas season, claim, Claimed, class, Come, comes, Common, community, concern, Confused, Consider, considered, continue, Cord, Correct, Correctly, Could, Courage, Daily, daughter, Day, Days, debt, deed, Delivery, delivery room, deplorable situations, Devi, devil, didn't, direct, direction, disappointment, disappointments, disease, disgrace, Don, Don't, Down, Dream, Eager, Ease, encourage, end, Engaged, Enjoy, Enjoying, Environment, Environments, even, Event, Ever, Every, Everything, Evil, Exactly, Expect, explain, explanation, Face, Faced, Facing, family, feel, Fiery, fiery trials, fight, fighting, Figure, finacee, Focus, Follow, following, found, from, full, Funds, getting, Give, glory, god, going, gone, Good, Got, Grace, great, greater, greater glory, hard, hard time, hard times, hardship, Hardships, Hate, have, Haven't, Having, Hear, heart, heartache, height=, hell, her life, Hole, honor, Honoring, Host, hostile environments, Hour, Hours, HR, http://280daily.com/, image, in, Incredible, incredible hardships, insufficient funds, Iron, It's, jesus, jesus-christ, Joseph, Journal, joy, Keep, kind, Kinds, king, knew, Know, Knowing, lace, Large, Leave, Less, letdowns, life, Light, Like, Line, Live, liver, Lone, Loose, Lose, Lost, luck, Luke, man, Many, married, Mary, meager resources, Member, Miss, mission, mother, N., nation, Need, negativity, New, OK, once, Only, ounce, out, outcome, pain, Parent, parents, Path, Place, Plan, plans, point, pose, poses, Pray, prayer, Prayers, Pregnant, pregnant woman, Press, Prevent, problem, Problems, Purpose, purposes, Push, R., Race, Rage, Read, READY, Real, Realize, Recognize, redirection, Reject, rejection, Rely, Remember, request, Rescue, resources, Respond, rest, restoration, right, right outcomes, right solution, right solutions, ring, Room, Round, Said, Sapp, Season, Self, Sent, setback, setbacks, Ships, sick, sickness, Side, sin, Sing, situation, situations, Size, So, So God, Solution, Solutions, son, sour, source, sources, src=, state, statements, Steal, Still, stone, Stor, Style, Suffer, Sufficient, sufficient funds, swamp, Talk, Talking, Tate, That's, the, their, Them, They, Thin, thing, Things, think, this, Thou, though, Through, Ties, Time, Times, tired, to, Today, told, Touch, touched, town, Travail, Travailing Prayer, travailing prayers, trial, Trials, Tribulations, Trust, Trusted, Trying, Turn, Turned, UK, Uncommon, Unity, Until, Unto, unwed mother, Upon, US, Used, Very, Wailing, wait, Waiting, Want, wanted, Wants, way, Week, Whatever, Whole, wisdom, without, Woman, word, word-Luke, Work, Working, Would, wouldn't, ye, Year, YES, yo, you., You're, You've, your problems