Are You waiting on God?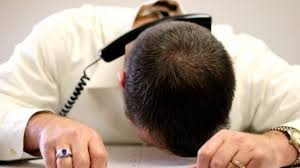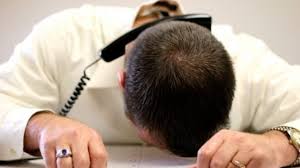 We've noticed that 1 of the hardest thing for us Christians to do is wait on God, especially when we might find ourselves in very bad and painful situations. It's easy to say that we will wait on God when He first asks us to and gives us promises of what He will do if we wait,but what we've found is that waiting on God can be very hard when the waiting becomes days, and days turns into weeks, and weeks turns into months and months turn into years and then years turns into decades. Have you ever said you would wait on God only to find yourself still waiting after a very long time? We have and we've found that waiting on God can be frustrating, uncertain and perplexing! Do you know what we mean?
You see , most of us want God to come through for us right now. We don't want to have to wait a long time, we don't mind waiting a little while, but to have to wait for days, weeks, months, years and then decades can be a little over the top wouldn't you say? Or would you say? As a group, we've thought about this and after considerable thought and discussion, we've learned that God not only has purpose in our pain, but there is a reason why wait times can be oh, so very long! Just because God promises something today doesn't mean that in the next few minutes it will be ready and available, it simply means that God has given us His word of what He plans to do and then He wants us to have faith in Him that He will do as He has promised. If you notice, most of all of God's promises have no date that the promise will be fulfilled, just an assurance that He will perform and keep His promises. Numbers 23:19 states that God is not a man that He should lie nor the son of man, that He should change His mind. Does He speak and then not act? Does He promise and not fulfill?
Also consider this, God is a God of order. So sometimes His promises cannot be performed or fulfilled in our lives because our lives are a mess, they are out of order. People in our lives might be acting crazy, folks might be sick, finances could be out of order, and the wrong road could be being traveled all of which prevents God from performing and fulfilling the promises that He may have made. So often times we've discovered that God has to allow a "cleaning of our lives, a purging so to speak of our lives where things are shifted around, changed around, altered, removed or switched just to set the stage for God so that He can fulfill the promises that He's made in our lives. If you will take the time to think about waiting on God differently,  you will begin to understand and see that any hell, misfortune, setbacks, disappointments and set ups for failures have all been allowed by God to move you from where you are closer to where He wants you to be so that He can fulfill any promises that He's made to you!
While it is true we want our promises to come true now, oftentimes they don't come true now, because we have to wait on God. Things are not ready, folks are not ready, conditions are not ready. So whether we like it or not, we all must learn to wait on God and wait on God with patience and trust rather than bitterness, doubts and distrust. It is pointless to try to hurry God, we've found as we are sure that you have also found that trying to hurry God simply does not work. So why do something or try something that does not work? So with this in mind, let's all make the decision to make the switch from being impatient with God and wanting everything instantly to becoming patient with God trusting that He is working to do what He said He will do at His appointed "set times"for our lives! So what do you say? Do you want in on waiting on God this way or not?
If you want to wait on God more joyfully? Join us in this simple prayer;
Heavenly Father,forgive me and blot out my transgressions of murmuring and complaining about having to go through so much and having to wait so long. I do realize that I live in the microwave age where everyone wants everything NOW!Because you are a God of order, I realize now that you do everything decently and in order, and I know that me waiting on you a long time might be because things in my life are NOT in order just yet so my set times have not come. Father, please be patient with me as I endure your process of change and order, be forgiving of me as I seek to understand the maze of life that does not always swing in my favor. Father I invite you into my heart and circumstances to fill me up with your abundant joy as I wait on you so that I can be prepared for the better life that you have promised me according to the plans and purposes that you have for me in Jesus name I ask and pray – Amen
_______, 2013, able, About, according, After, Allow, ally, also, Always, AMEN, Anti, appointment, Appointments, around, asks, assurance, Available, Back, backs, Because, Become, Becomes, Becoming, been, Begin, Being, Better, better life, bit, bitterness, blot, But , can, cannot, Cause, Cause God, Center, Chan, Change, changed, Chris, christ, christian, Christians, Circumstances, class, CLEAN, Cleaning, close, closer, color, Come, comes, Coming, complaining, conditions, Consider, Considerable, content, Cord, Could, Cover, CRAZY, Date, Day, Days, Decision, Different, disappointment, disappointments, Discover, discovered, discuss, discussion, Doesn't, Don, Don't, Doubt, doubts, Earn, Ears, Ease, Easy, Eight, end, Endure, enter, even, Event, events, Ever, Every, everyone, Everything, fail, failure, failures, fait, faith, family, Father, favor, Finance, finances, Find, First, Forgive, Forgiving, Form, formed, Fort, Fortune, found, from, Fulfill, fulfilled, fulfilling, full, Fully, Give, Given, gives, giving, god, Group, hard, Hardest, have, Having, he's, Hear, heart, Heaven, heavenly, Heavenly Father, height=, hell, Here, His Word, HR, image, impatient, in, in Jesus, Into, Invite, It's, jesus, Join, joy, Joyful, just, Keep, king, Know, Large, Lean, Leaning, Learn, Learned, Less, Let's, life, Like, Little, Live, Lives, Loads, Long, long time, Lose, Made, man, maze, Mean, Means, mess, Might, Mind, Minutes, Month, months, More, Most, move, Much, Must, Name, Next, notice, Noticed, Numb, Number, Numbers, Often, oftentimes, Only, order, Ourselves, out, over, pain, painful, painful situations, patience, PEO, people, perform, performed, Performing, Plan, plans, plea, pleas, Please, point, pointe, pose, poses, Pray, prayer, prepare, Prevent, prevents, Process, prom, promise, Promised, promises, Purpose, purposes, R., Rather, Rating, Read, READY, Real, Realize, reason, Remove, Removed, right, ring, Road, Round, Said, Sapp, Seek, Self, Selves, set time, set times, setback, setbacks, shift, should, sick, Side, Simple, simple prayer, situation, situations, Size, So, Some, Something, Sometimes, son, speak, Special, Specially, src=, St., Stage, stand, state, states, Still, Sting, Style, Sure, switch, take, Tate, Than, the, There, They, Thin, thing, Things, think, this, Thou, though, thought, Through, Time, Times, tired, title, to, Today, transgressions, Travel, True, Trust, trusting, Trying, tune, Turn, Turns, umber, Under, Understand, ups, US, Very, wait, Waiting, waiting on God, Want, Want God, Wants, wave, way, ways, We've, Week, weeks, Wendy, whether, wisdom, word, Work, Working, Would, wouldn't, Wrong, wrong road, ye, Year, Years, yo, Yours, Yourself