God wants to fix your broken pieces!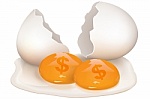 Have you ever felt as though your problem, circumstance or personal pain, although a big deal to you, seemed too small for God to be concerned about? Quite the contrary is true. God is not only your Creator and Father, but He is also your Provider. He cares about every detail of your life. It is important that you believe that God wants only the best for your life. When you put your trust in Him you will find that no matter what kind of sickness you may be dealing with—spirit, mind or body—He is an expert at healing your hurts and pains and providing restoration. Sometimes you can become physically and emotionally drained because of your circumstances. We have all experienced times where there is such a burden on our hearts, that the emotions we incur from suffering or worry paralyzes us. At times, even your soul—your mind, will and emotions—needs healing. You may feel as if the weight of the world is on your shoulders or you may not know where to turn, or you just might be plain tired of dealing with it all because you are drained and have nothing left. You may sometimes feel like you have had it and you just do not want to go on.
You are not alone, almost everyone has felt that way at one time or another, if they have not they will before their life is over. God is aware of every situation in life that could cause your spirit or your soul to be uneasy and He has a remedy—His Word. The Bible says, "The law of the Lord is perfect, restoring the [whole] person; the testimony of the Lord is sure, making wise the simple" (Psalm 19:7, The Amplified Bible). From depression and mental illness, to moments of emotional distress, the healing and restoration you need is available when you seek Him through prayer and meditation on His Word and promises. Make no mistake about it; pressure from outside circumstances are real. But, when you accept Jesus into your heart by faith, the blessing of God is immediately deposited inside of you. This blessing enables you to overcome all that you would not be able to overcome on your own.
It is the supernatural power of God added to your natural ability as a child of God, giving you ability you did not have before. Because of the blessing, you can trust that no matter what you are going through, you won't have to endure it alone. With the blessing working in you, on you and around you to heal and restore the broken places in your life, you will be victorious. God is everything you need and desire in life. In addition to trusting Him, you must also believe that you will receive exactly what you ask if it is part of His plans for your life! He is willing and ready to fulfill His promises to you. It doesn't matter the issue or challenge, no matter how big or small the issues or challenges are, God is willing and able to fix them. Even those things that you might think are insignificant to Him, He is capable of perfecting. His Word declares, "So get rid of all the filth and evil in your lives, and humbly accept the message God has planted in your hearts, for it is strong enough to save your souls" (James 1:21, The New Living Translation). Have confidence that when you are depressed or emotionally drained, God will heal and restore your joy.
When it seems hard to bounce back from adversity right away, rely on the power of prayer. Pray to God about those things that weigh on your heart and soul. When you truly understand the impact of God's healing and restoration in your life, you will understand the need for fervent prayer; a heartfelt plea like David's when he cried out to God. You don't have to keep your issues and frustrations to yourself; He wants you to unload your cares on Him. Only then will you find the peace and relief that you seek. You don't have to be down and out or burdened and distressed about your issues or problems another day. Don't receive the negative thoughts that say God doesn't care or that He is not interested in your situations. Believe in the promises found in God's Word and you'll have the comfort and the remedy for not only the issues ravaging your spirit and soul, but any problem you may face. There is hope! Pray and have faith that God will heal your broken heart, your broken circumstances, your broken situations, or your broken finances.
Do you want God to fix your broken pieces?Join us in prayer;
Father God, thank you for this message,I am bringing my broken pieces to you asking you to fix them. Father they are too heavy for me and I cannot fix them myself. As I join WIN International Ministries in this prayer, I pray for WIN International Ministries and myself and ask that you fix what's broken in our lives and help us to read your Holy word the Bible so that we can learn and claim the promises that you so freely give us. Heal us where we hurt, strengthen us where we are weak and give us our joy for living back father God, if it so pleases you to do so, in Jesus name we ask and pray, -amen!
Spend time with God as you wait on Him to fix your broken pieces, read His Holy Word the Bible!
Don't feel like reading the Bible? Spend time with God as you wait on Him to fix your broken pieces, listen to His Holy Word the Bible!
_______, ability, able, About, Accept, addition, Adversity, Aging, allen, ally, almost, alone, also, AMEN, AMP, Amplified Bible, Another, around, Arts, Asking, Available, Aware, Away, Back, Because, Become, Before, Believe, Best, bible, biblical-encouragement, big deal, Birth of Jesus Christ, Bless, Blessing, Body, Bounce, Bring, Bringing, broke, Broken, broken circumstances, broken heart, broken pieces, broken places, broken situations, burden, But , call, can, cannot, cant, Capable, care, cares, Cause, Center, Challenge, Challenges, Child, christian feelings, Circumstances, claim, class, Come, comfort, concern, concerned, Confidence, Contra, Could, Creator, David, David's, Day, Deal, Dealing, Declare, declares, depressed, depression, desire, Doesn't, Don, Don't, Down, drain, Earn, Ease, Easy, Edit, egg, eggs, Eight, Emotional, emotional distress, emotions, end, Endure, Enough, even, Ever, Every, everyone, Everything, Evil, Exactly, Experience, Experienced, experienced times, expert, Face, fait, faith, Father, Father God, feel, Felt, fervent prayer, filth, Finance, finances, Find, Fort, found, FREE, from, frustration, frustrations, Fulfill, full, Give, giving, god, going, hall, Hank, hard, have, Heal, healing, Hear, heart, Heartfelt, heartfelt plea, hearts, heavy, height=, Help, Here, Him., His Word, Hole, Holy, holy word, Hope, HR, hurt, Hurts, illness, image, Impact, Important, in, in Jesus, Inside, Interested, International, Into, issue, Issues, James, jesus, Join, joy, just, Keep, kind, king, Know, lace, law, Learn, Left, Less, life, Like, list, Listen, Live, Lives, living, Lone, Lord, Making, matter, Media, Meditation, Mental, mental illness, mess, MESSAGE, Might, Mind, Mini, Ministries, mistake, moment, moments, Most, motion, Must, N., Name, nation, National, Natural, natural ability, Need, needs, Negative, negative thoughts, New, New Living Translation, Nothing, OK, once, Only, ounce, out, outside, over, Overcome, pain, Pains, part, peace, Perfect, Person, Persona, Personal, personal pain, physical, pieces, Place, Places, Plan, plans, plant, Planted, plea, pleas, Please, Port, Power, Pray, prayer, Press, Pressure, problem, Problems, prom, promise, promises, Provide, Provider, Psalm, Quit, Quite, R., Rain, Read, Reading, READY, Real, receive, Relief, Rely, Remedy, remedy—His Word, rest, restoration, Restore, right, ring, Ringing, Round, Save, says, Seek, seem, seems, Self, should, shoulders, sick, sickness, Side, sign, Simple, sin, Sing, Site, situation, situations, Skin, Small, So, Some, Sometimes, son, Soul, soul—your mind, Souls, Spend, Spirit, src=, stand, Sting, Stor, store, Strength, Strengthen, Stress, stressed, Strong, such, sues, Suffer, Suffering, Super, supernatural power, Sure, take, Test, testimony, Than, Thank, the, their, Them, There, They, Thin, thing, Things, think, this, Those, Thou, though, thought, Thoughts, Through, Time, Times, tired, to, tore, Translation, True, truly, Trust, trusting, Turn, Under, Understand, US, Very, Victor, wait, Want, Want God, Wants, way, Weak, weight, What's, Whole, Willing, WIN International Ministries, wisdom, Wise, with—spirit, Won't, word, Work, Working, world, Worry, Would, ye, yo, you., You'll, your cares, your mind, your trust, Yours, Yourself