Want To Read A Sample Of Our Random Newsletter?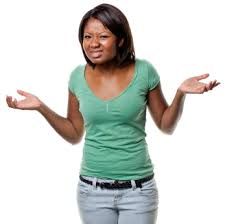 God moves and breathes on us in many different ways to encourage you, share with you and speak to you regarding how He is choosing to work in your life and because of this, we've started to send emails to our subscribers on a random basis. In order to receive the random emails you do have to sign up and fill in the subscribe button listed on any of our websites or sign up below.  Today we are sharing with a sample of one of our random newsletters that is sent out on a random basis. This random newsletters was sent to our subscribers today!

WIN International Ministries
5/20/16

@

1:04pm

Dear God Seeker,

God is continuing to work and move here in His Earth Realm! If you've been following us for any length of time, then you know that we are tuned in to the Heartbeat and the movement of God. We are constantly seeking Him, His will and plans for our lives and His will and His plans for your life!  This week we felt impressed of God to encourage you to "Seek Him For 3 Days".  Why 3 Days you may wonder? 3 is the number of the "Trinity", The Father, Son, and The Holy Spirit. So, sometimes to get problems solved, you will have to seek God the way He leads and allow Him to respond either as the Father, or by sending His son Jesus Christ, or by Him using the comforter, the Holy Spirit in your circumstances to create results.

When problems stack up and answers are few, you will need God's Trinity to get involved with your life to help bring about change and transformation. 3 solid days of focused time seeking God will invite God into your circumstances and allow Him to respond and manifest the result He desires to give you. if you haven't been doing this, we encourage you to begin doing this today, right now, right where you are. Seeking and meeting with God doesn't have to be fancy, dramatic, long, or formal, just come as you are. Seek God as you are.

Talk to God using your everyday language. Invite the "Trinity" of His presence in your life and then allow Him to work the way He wants to. You could say something like, "Dear God, I invite you in my life and my circumstances. I invite Your trinity to manifest in my life however you see fit", teach me how to seek you and pray to you with steadfastness for the answers, and help that I need in such a way that I do not give up, give out, quit or grow increasingly despondent. Fill me up with fresh new hope and joy, let me breathe again, the dew of my youth so that my older body can be renewed, revived and refreshed simply because you "visited me in my circumstances" and had "sup" with me. When you issue and invitation like this to God, He will come, He will show up, He will work. No answers to prayers are guaranteed, and no exacts results are promised as a result of you doing this but We've found that a little bit from God is worth a whole lot more than the world could ever give you, so don't you think it's worth it to seek Him?

We have been seeking God for more than 3 days and we can tell you that our lives and ministry is being changed because of it and although we've had problems and setbacks, our lives are being blessed and we have witnessed many miracles because of seeking God. God recently blessed Evangelist Wendy Evans with A Brand New car, completely paid for, it was much more than we could have ever asked for or expected, but that is the beauty of following God, "He is seldom early but rarely late" as a result of seeking Him. Evangelist Evans had needed and wanted a new car for years and had been searching unsuccessfully for a new car, and each attempt to find a new car resulted in loss or disappointment. After a long time of suffering and going through it, God was finally ready to unveil His plan for Evangelist Evans and show her the reason why none of her attempts to purchase a new car in her own strength worked. Evangelist Wendy Evans was contacted and given the keys to the brand new car with car insurance paid for every month and gas being put in the tank of the car every week without her having to pay any money out of pocket. A Picture of Evangelist Wendy Evans is shown below along with her new car.

Still don't have time to seek God for 3 Days? Evangelist Wendy Evans sought God for a much longer period of time, and We know you will all agree, it was well worth the time, energy, and effort she put in to get what God had for her.

Be blessed, Keep seeking God, "He is seldom early, but rarely late"

WIN INTERNATIONAL MINISTRIES

Evangelist Wendy Evans's new car is shown below that was given to her in February of this year 2016!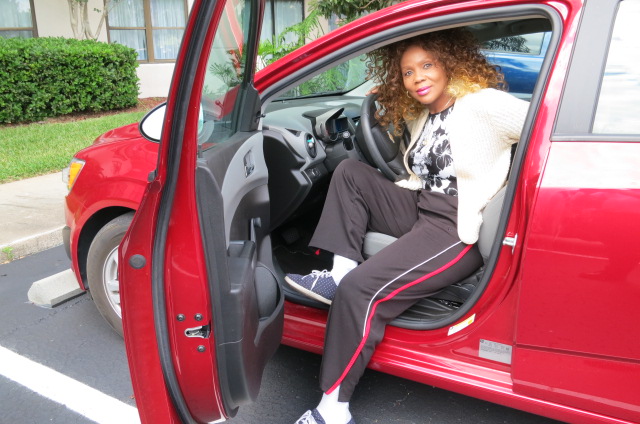 Seek God as He Seeks You! Follow us @
May God bless you as you seek Him.
O God, thou art my God; early will I seek thee: my soul thirsteth for thee, my flesh longeth for thee in a dry and thirsty land, where no water is;To see thy power and thy glory, so as I have seen thee in the sanctuary. Because thy loving kindness is better than life, my lips shall praise
thee. Thus will I bless thee while I live: I will lift up my hands in thy name. My soul shall be satisfied as with marrow and fatness; and my mouth shall praise thee with joyful lips:When I remember thee upon my bed, and meditate on thee in the night watches. Because thou hast been my help, therefore in the shadow of thy wings will I rejoice. My soul followeth hard after thee: thy right hand upholdeth me. But those that seek my soul, to destroy it, shall go into the lower parts of the earth. They shall fall by the sword: they shall be a portion for foxes. But the king shall rejoice in God; every one that sweareth by him shall glory: but the mouth of them that speak lies shall be stopped. -Psalm 63
Join our email list! Get Random Emails as the Spirit of God works, moves, speaks and Orchestrates!