Don't worry,God will lift you up!
"Dear child of God,no matter what is wrong in your life, you don't have to worry and you don't have to be afraid anymore for no matter what,God will Lift You Up"!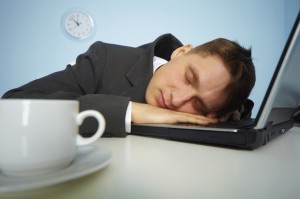 There is no better word than God's Word, and when we praise Him and lift Him up, He lifts us up too!!! The Bible says, " If God is for us, who can be against us?"Problems and troubles may be all around you and you may find it hard to stay encouraged and in a good mood about things when so much bad is happening and your patience may have grown very tired. The Bible is full of stories of others who faced similar challenges to what you are going through now and with God's help they made it. When troubles came for David he felt there was no help in sight for him,he was worn out from praying and worn out from wondering what to do next. Let's take a look at David of the Bible and how he handled his troubles.Let's eavesdrop on His conversation with God as it is recorded in Psalm 3;
A psalm of David. When he fled from his son Absalom.
 Lord, how many are my foes! How many rise up against me! 2 Many are saying of me, "God will not deliver him.But you, Lord, are a shield around me, my glory, the One who lifts my head high.I call out to the Lord, and He answers me from His holy mountain.I lie down and sleep; I wake again, because the Lord sustains me.  I will not fear though tens of thousands assail me on every side.Arise, Lord! Deliver me, my God! Strike all my enemies on the jaw; break the teeth of the wicked.From the Lord comes deliverance. May your blessing be on your people.-Psalm 3
If you look at what David says to God in Psalm 3,you can get a sense of the frustration that he was feeling as a result of having to deal with his foes who appeared to be many and as a result of being placed in a situation that required God's deliverance and God tarried.Can you relate to David?Are you in a situation that you are surrounded by foes and there appears to be no way out?Is depression knocking at your door constantly wanting to come in?Are you frustrated because you've prayed and sought God yet you still find yourself either stuck,at a standstill or you're left trying to figure something out? Though David needed help immediately,God tarried and did not respond immediately to David's request for help.David didn't get angry with God because it took God a while to respond and a while to help him.You see David was now mature enough to understand that though God tarried,He would still come,He would help him,He would rescue Him.David had also learned what we have learned as well and that is that God responds and helps on His time table and not ours.  Like David,you may find yourself surrounded by overwhelming situations and at your wits ends,but God is the lifter of your head,He won't leave you down low always. He has a set time for your deliverance and He is coming soon. God  is your shield that blocks the fiery darts of the enemy.He is the lifter of your head,the one Who lifts your forlorn face up to His.He looks into your eyes and reassuringly says "everything is going to be OK my child,because I am with you and I will never leave you nor forsake you".
Psalm 46:1 states "God is your refuge and your strength,He is a VERY present help in times of trouble."God works on the job 24 hours a day 7 days a week protecting you,caring for you and guiding you.He won't leave you when times get tough for you.When no one else understands and you can't even begin to explain how you feel,God is right there with you,always understanding,always ready to hold you,always ready to carry you and always ready to see you through!The peace that God can give you surpasses all understanding!His loving kindness never ends,His tender mercies endures forever!!! What a mighty God you serve!!!You might have troubles and the enemy might seem to be around you on every side,God will not leave you.He diligently watches over you.His hand is always ready to save those who cry out to Him.There are times when you might get discouraged and think that God has left you,but He hasn't.He will never leave you.Call upon the name of the Lord and ask Him to save you if you just can't take it anymore and need some help out!The Psalmist declared in Psalm 91 that "though a thousand may fall at your side and ten thousand at your right hand,it will not come near you"and God will give His angels charge over you to keep you in all your ways;they will bear you up in their hands so you won't even stump your toe on a rock!God cares about you!He wants to bless you!He wants to take care of your every need!Just ask Him dear one!Jesus declared that many times you do not have what you need simply because you did not ask. So ask,and believe and then you will receive."Trust in the Lord with all your heart and lean not to your own understanding. In all your ways acknowledge Him and He will direct your paths-Proverbs 3:5."If you will only trust God and not rely on your own knowledge and limited understanding,and acknowledge Him by talking to Him,spending time with Him,and including Him in your daily affairs,THEN He will then give you the direction that you need to go in!So won't you join us in trusting God?He won't let you down,He will lift you up!
_______, 24 hours a day, able, About, affair, Affairs, Afraid, Again, Against, aged, air, allen, also, Always, Angel, Angels, angry, Answer, Answers, Anti, anymore, Appear, Appears, around, Arts, Bear, Because, Begin, Being, Believe, Better, better word, bible, Bless, Blessing, Blocks, Break, But , call, Came, can, care, cares, Cari, Carr, carry, Cause, Center, Challenge, Challenges, Char, Child, child,because, class, Come, comes, Coming, computer, content, Conversation, Cord, Courage, Daily, daily affairs,THEN, David, David,you, David's, Day, Days, Deal, Dear child, Declare, Deliverance, depression, didn't, direct, direction, Don, Don't, Door, Down, drop, Earn, Ears, edge, Eight, Else, encourage, end, Ending, ends, Endure, Endures, enemies, enemy, enemy.He, Enough, enter, even, Ever, Every, Everything, explain, eyes, Face, Faced, Fair, Fall, Fatigue, Fear, feel, Feeling, Felt, Fiery, fiery darts, Figure, Find, foes, forlorn, Forsake, from, Frustrated, frustration, full, Gain, Give, glory, god, God tarried,He, God work, God,no matter, going, Good, good mood, Grow, Grown, hall, hand, Handle, Hands, Happen, Happening, hard, hasn't, have, Having, head, head high.I, head,He, head,the, Hear, heart, height=, Help, help immediately,God, help.David, helps, Here, High, Him,and, Him., Him.David, His.He, Hold, Holy, holy mountain.I lie, Hour, Hours, HR, image, in, Into, jaw, jesus, job, Join, just, Keep, kind, Kindness, king, Know, knowledge, lace, Late, Lean, Learn, Learned, Leave, Left, Less, Let's, life, lift, lifter, Like, limit, limited understanding,and, Live, liver, Loads, lock, Look, Looks, Lord, Loving, loving kindness, Made, man, Many, matter, Media, Medium, Might, mighty God, More, mountain, Much, N., Name, near, Need, NEEDED, Never, Next, OK, Only, out, over, Overwhelm, overwhelming situations, Pass, Path, paths, paths-Proverbs, patience, peace, PEO, people, Place, placed, praise, Pray, Praying, Present, present help, Press, problem, Problems, Protect, Protecting, Prove, Proverbs, Psalm, Psalmist, Rage, raise, Read, READY, receive, record, recorded, Refuge, Rely, request, Require, Rescue, Respond, RESULT, right, right hand, right hand,it, ring, Rise, Rock, Round, rover, Sake, Sand, SANDS, Save, saying, says, seem, Self, sense, Sent, serve, set time, shield, Side, side,God, side.Arise, sight, similar, similar challenges, sin, Sing, situation, situations, Size, Sleep, So, Some, Something, son, son Absalom, Soon, sought, Spend, Spending, spending time, src=, Stains, stand, standing, stands, standstill, state, states, Stay, Still, Sting, Stor, stories, Strength, strength,He, strike, Strong, Stuck, Surround, Sustains, Table, take, Talk, Talking, Tate, Teeth, tender mercies, tens, Than, the, their, There, They, Thin, thing, Things, think, Those, Thou, though, thousands, Through, Time, time table, Times, tired, title, to, toe, took, Tories, Tough, trouble, troubles, troubles.Let, Trust, Trust God, trusting, trusting God, Trying, Under, Understand, understanding, Understands, Upon, US, USA, Verb, Very, Wake, Want, Wants, watch, way, ways, Week, Well, Wendy, Wicked, wisdom, wits, Won't, Wonder, word, Work, Works, Worry, Would, Wrong, ye, YES, yo, you,always, you., you.His hand, You're, You've, Yours, Yourself