Are you the victim of God's Pruning Shears?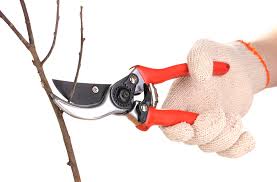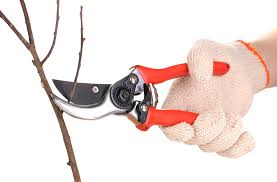 Recently when we had one of our round table discussions about God and what He is currently doing in the lives of the people around the world, we began to realize that not only is God at work in their lives, but He is at work in similar ways in their lives. Upon further discussions and further observation, we began to notice recurring patterns and recurring themes in the lives of people all around the world. It didn't matter what color the people were, what their social economical background is, whether they are rich or whether or not they are poor, the recurring patterns and recurring themes we noticed all had the same or similar elements in place and those elements were distinct marks of God working in their lives with His pruning shears. The  typhoon storm that hit the Philippines is a prime example of God's pruning shears. Are you familiar with God's pruning shears? Have you lost a job, a husband, a wife, a family member? Have you lost income, have you lost or had anything or anyone taken from you? If you have, then you are a victim of God's pruning shears!
God's pruning shears are one of God's invisible tools that He uses to prune, pick apart, sift apart, break apart, tear apart, knock apart, and pull apart anything or anyone that He does not want in your life. God uses His pruning shears when He wants to make changes. When pruning happens, it can feel like a `shaking, a knocking, a tearing down and a breaking apart from all that you have, all that you had and all that you wanted to have. Nothing works, you're frustrated, you're broke, you become tired from going through it and you don't understand or agree with what is going on and you begin to wonder 'just what in the world is going on! Sometimes if the pruning gets real bad, you can began to wonder, "just what did I ever do to deserve this"? Have you been there? Do you know what we're talking about? Are you or have you ever been a victim of God's pruning shears?
In our fast paced society whereas no one likes to have to wait and no one likes to have to go through a whole lot, being the victim of God's pruning shears is often unwelcomed, unwanted and extremely frustrating. Being uncertain about God, praying to God for a Miracle, and asking God for His help are great prompts to use when you're going through God's pruning process, but unfortunately, if where God has you is in His pruning process, although your prayers may be heard, and your Miracle may be scheduled by God, His pruning shears are often used first to take you through the process of being completely pruned before your prayers will be answered and before your miracle will be granted. We've often found that the reason God prunes the lives of those that love Him is to make them more fruitful, to remove wrong people and replace with right people, to change the locations of people, places and things that have grown stagnant and unproductive. God prunes to change systems, to change dysfunctions, corruption and long standing schemes that need to be changed. When God prunes, especially when He is pruning your life, He wants you to understand that His pruning your life is not always a punishment or a consequence of past or present actions, it is often a necessary pre-requirement that He's ordered for your life en route to the fulfillment of the plan that He has for your life.
Because God has a plan for your life, He orders your steps, He prunes your life, He directs you and redirects you based upon His perfect plans for your life. He knows your every move, your every thought. He knows your likes, He knows your dislikes, He knows how many hairs you have on your head and what your favorite color is. From the time you wake up in the morning until the time you go to bed at night, God watches out for you, and He watches over you,He does not want your foot to slip and you be thwarted or tricked onto the wrong pathway, He thereby, reorders,redirects and intervenes with Pruning to accomplish His perfect plans for your life, to keep you safe and to keep you on the pathway that will lead to the fulfillment of His perfect plans for your life. God knows you may not like where you are and He also knows that you may not like how things are going, but for now He wants you to be comforted in knowing that He knows where you dwell. He knows your current failures, your current lack, and your current dissatisfaction with what is not right in your life, but it is all part of God's pruning process in your life en- route to the fulfillment of the perfect plans that He has for your life.
God does have a plan for your life, and what you are currently going through and what you have been through are all being used by God to prepare you and get you ready for the better life that He has for you. In order for you to get the new and better life that God has for you that leads to your Miracle, there are 2 parts involved in your Life story that must be fulfilled, there's God's part for Him to do, and then there is your part. God's part is to be your Heavenly Father, to provide for you, to care for you, to guide you, to prune you and to communicate with you. Your part is to stay in faith, keep on believing God, keep on seeking God, keep on trusting in God, keep on loving God, keep on giving to God, get in a Bible based church and worship God with other like minded believers, study your Bible daily, pray daily, and keep knowing that you don't have to wear a "Halloween Mask" daily because you really may not like your life, and because you may not really understand or like what is currently going on in your life, you also may not like what you're having to go through to get to the other side of God's pruning shears, but child of God it is necessary that you keep going through with God, because God holds your blessings on the other side of your pruning processes.
Listen, we have been the victim of God's pruning shears, and we know how uncomfortable it can be, we how much it hurts, and we know how confusing it is to try to figure out what is going on when you are going through hell and no matter how hard you try you still stay stuck in God's grip under the divine direction of His pruning shears. We can tell you that trying to escape God's pruning shears does not work, He will snip and clip until what He wants out of your life is gone, so rather than fight God's process, choose to be like us, make up in your mind that you are going to cooperate with God and make it easier on yourself and on God for Him to complete His pruning in your life so you can then get out of your trials of difficulties without bruising, cuts, broken bones, hurt body parts or missing teeth.
Want to cooperate with God as He prunes your life? If so, Join us in this simple prayer;
Heavenly Father,
Thank you for the opportunity to come before you once again to invite you into my life. I lay my stubbornness, my anger, my hostility, my questions and my disappointments before you and ask you to exchange them for your oil of joy. Change my spirit of heaviness, stress and despair to one of love, joy and happiness. Help me to be a surrendered vessel in your hands Father, for you are the potter and I am the clay. Make me, mold me and forgive me for trying to escape your powerful pruning shears, I now know that it is a necessary tool that you have chosen to use to shape my life for my good and to further prepare me for the perfect plans that you have for my life. For Jeremiah 29:11 states, "For I know the plans that I have for you, plans to give you a hope and a future"and a life of peace and joy! And I want to be prepared to claim the perfect plans that you have scheduled just for me at your set times -In Jesus Name I ask and pray
– So enjoy God as He enjoys you and continue on your journey with Him, after all God's best for your life is still yet to come;
_______, 2013, able, About, Action, actions, After, Again, Agree, air, Allow, ally, also, Always, AMP, anger, Answer, Answered, Anyone, Anything, apart, appointment, Appointments, around, Arts, Asking, Asking God, Back, Band, Based, Because, Become, bed, been, Before, Begin, Being, Believe, believer, Believers, believing, Best, Better, better life, bible, Bible based church, Bless, Blessing, blessings, Body, Born, Bottom, Break, Breaking, broke, Broken, But , can, Cape, care, Cause, Cause God, Center, Chan, Change, changed, Changes, Child, Choose, chose, church, claim, class, Clay, Clip, color, Come, comfort, Complete, content, continue, CURRENTLY, cuts, Daily, despair, didn't, Difficult, difficulties, direct, direction, disappointment, disappointments, discuss, discussion, Dislike, Divine, Doing, Don, Don't, Down, duct, dysfunctions, Ears, Easier, Egan, Eight, end, Enjoy, enter, Escape, Especially, Ever, Every, example, Exchange, Fact, fail, failure, failures, fait, faith, family, fast, Father, favor, Favorite, feel, fight, Figure, First, Foot, Forgive, Fort, found, from, Fruit, Fruitful, Frustrated, Fulfill, fulfilled, fulfillment, full, Further, Future, Gain, Gets, Give, giving, god, God work, going, gone, Good, Granted, great, Grip, ground, Grow, Grown, Guide, Hair, hall, Halloween, hand, Hands, Hank, Happen, Happens, happiness, hard, have, Having, he's, head, Hear, hears, Heaven, heavenly, Heavenly Father, heaviness, height=, hell, Help, Here, Here's, His Help, Hold, holds, Hole, Hope, Host, hostility, HR, http://x.co/2njDI, hurt, Hurts, husband, image, in, in Jesus, Income, intervene, Into, Invisible, Invite, Involved, Jeremiah, jesus, job, Join, Journey, joy, Joys, just, Keep, king, Know, Knowing, knows, lace, Lack, Large, lead, leads, Less, life, Like, list, Listen, Live, Lives, Loads, Location, Long, Lost, love, Loving, man, Many, Mark, marks, mask, matter, Member, Mind, Minded, miracle, Miss, Missing, Mold, More, morning, move, Much, Must, Name, Necessary, Need, New, Night, Nothing, notice, Noticed, Often, oil, OK, once, Ones, Only, Onto, Opera, opportunity, order, out, over, Pair, part, Parts, past, Path, pathway, pattern, Patterns, peace, PEO, people, Perfect, perfect plan, perfect plans, Phil, Philip, Philippines, Pick, Pine, Place, Places, Plan, plans, point, Poor, Port, pot, Potter, Power, Powerful, Pray, prayer, Prayers, Praying, prepare, Present, Prime, Process, Processes, product, prom, Provide, Pull, Punishment, Question, Questions, Rather, Rating, Read, READY, Real, Realize, Really, reason, Remove, render, Require, requirement, Rich, Rick, right, right people, ring, Round, Route, Safe, same, Sapp, Satisfaction, schedule, schemes, Seek, Seeking, Seeking God, Self, Sent, serve, set time, set times, shape, Side, similar, Simple, simple prayer, sin, Sing, Sings, Size, Skin, So, Social, Society, Some, Sometimes, son, Special, Specially, Spirit, src=, stand, standing, state, states, Stay, Step, Steps, Still, Sting, Stor, Storm, Story, Stress, Stuck, study, Style, surrender, System, Table, take, Taken, Talk, Talking, Tate, Tear, tearing, Teeth, Tell, Than, Thank, the, their, Them, theme, There, there's, They, Thin, thing, Things, this, Those, Thou, though, thought, Through, Ties, Time, Times, tired, title, to, Tool, tools, trial, Trials, Trick, Trust, trusting, Trying, Under, Understand, Unity, Until, Upon, US, Used, Uses, Using, Very, Victim, Vine, wait, Wake, Want, wanted, Wants, watch, way, ways, We've, wear, Welcome, Well, Wendy, Were, whether, Whole, wife, wisdom, without, Wonder, Work, Working, Works, world, Worship, Worship God, Wrong, wrong path, wrong people, ye, yo, you., You're, your mind, Yours, Yourself