Happy Father's Day!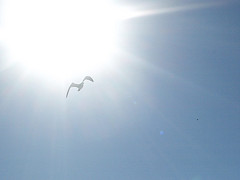 As we celebrate this Father's Day, I'd like to take this opportunity to wish all men who are Father's a happy Father's Day as well as all of the men who aren't father's a happy day. For all men have been a father to someone at some point and time in their life in one way or another whether they've realized it or not. Biological Fathers are given an assignment from God to shepherd, lead, and provide for the children that He gives them, God wants biological fathers to be the rock of the family and to provide stability, hope financial resources, leadership and support to the family He entrusts them with. Men who are not biological fathers are given a similar assignment by God when He allows others to be placed in the pathway of men who are not biological fathers. God wants men who are not biological fathers to lead and shepherd those whom He entrusts to them with excellence and integrity showing them right pathways and helping to keep them from the schemes, snares and tricks of the devil.
God used my father in my life to teach me how to endure, how to be strong and how to be resilient no matter what. God also used my father to teach me how to keep on praying even when answers seemed impossible and even when it seemed like God was never going to answer my prayers. Today I honor God and my father along with all of the fathers around the world for your priceless contributions to those whom God has entrusted to your care.
Although my mother is responsible for leading me to the Lord and helping me learn who God is and how to have a relationship with Him -Proverbs 22-6, my father in His own way taught me through his life and example of his life what it meant to be forgiven by God, provided for my God, healed by God and loved by God, it is because of being mentored by my parents that I have become who I am today. I have gotten to know God as a wonderful father, leader and Shepherd. God is the Father of us all. He cares for each and every 1 of us as if we were the only child in the world-Matthew 6-23-34. He is attentive to our every need and our every cry. He knows even the numbers of hairs that we have on our head-Luke 12:7. We matter to God.
I have learned that God is Loving, kind, merciful, generous and Gracious, and His plans for us are much better and much higher than our plans for ourselves. God wants much more for each of us than we could ever want for ourselves. Even when we don't believe in ourselves and think that all hope is lost or that we've messed up and there's no way that we will be able to get out of bad circumstances and no way that we'll ever make it, God always makes a way out of no way. He always has a plan. He always has a solution. His resources are plentiful. God desires for biological Father's and non biological father's that He's created to have a nature similar to His so that His plans and purposes can be fulfilled for each and every one of us. If you're a man reading this, I would encourage you to spend time daily praying this simple prayer so that you can become more like who God wants you to be, Simply say, "Dear Father God, thank you for giving me the opportunity to be a Father, and thank you for this unique and valuable assignment which you've given me, help me Dear Father God, to be more like you, create in me a clean heart, renew in me a right spirit, help me become more like you so that I may exemplify the attributes of your Holiness and your character to so that I can continue to walk this race of life with steadfastness, faith, love, humility and joy. Help me to be a good steward over all that you've entrusted to me! Help me to become the man that you've called me to be and help me to lead with a heart like yours, in Jesus name I ask and pray. -Amen! When you say that prayer daily and mean it, I am sure that it is a prayer that God will delight in answering it!
Additionally, I've found that Even when God allows evil or does something that we do not like or want to happen, He does so with a redemptive element attached to it and God can use it for our good and His Glory! God really does care about us and He cares how we feel about what He allows and how it affects us. If you're like me, in getting to Know God, you've also gotten to know the enemy. You may too may have also experienced the enemy trying to cloud your thoughts with defeat, lack, worry and fear, you may have also experienced the enemy trying to get you off course, get you to doubt and try to make you shirk back and quit because results either may be minimal or non existent. But wanna know what I've learned from all of that? I've learned that while we're looking at what is happening now or what's not happening, God is using where we are right now to perfect us. He is trying to teach us more about Him and how He works and He has us in process. He is shaping us, training us, leading us, healing us, positioning us and developing our character. He is making us strong and equipping us for what He has next for our lives.  I do agree sometimes, it can be hard to know for sure what God is doing and why He's allowing something, especially when it is real bad and you want out from it yesterday. But oftentimes frustration, doubt, being tired, and getting fed up can happen because what we think should happen at a certain time and in a certain way doesn't happen.
When times like this happen, The enemy will spend a lot of time trying to get you to entertain the demons of doubt who will visit you often to remind you of what is not happening and to try to make you think that God's promises are not happening in the way that you had wanted them too or when you wanted them to happen. I've personally learned that as we follow God, we can believe, trust, keep going. seek, pray, want and need, but because God is God, it is important to allow Him to work, move, and orchestrate how He sees fit and according to His plans, purposes and timing because trying to make something happen before time or trying to make something happen that is not part of God's plan absolutely does not work or if it does work, there are usually very nasty side effects and circumstances that could have been avoided if you had just waited on God! What about you? What have you learned by either being a Father or By experiencing God as your Father? What will you do this Father's Day to Honor God and say thank you to Him for being such a Good Good Father?
In conclusion, Dark, long, barren, tight and low places are tools of God. They serve unique purposes and they help God to perfect what concerns you and me and they help Him perfect His plans and purposes for our lives. So oftentimes what looks like failure, delays, setbacks, let downs, and failure is actually God our Father at work in our lives to move us forward to something better, something greater, something so extraordinarily exceptional that the pain that may be felt now justifies and will compensate for the rewards and blessings that will be received and experienced later. So this Father's Day, Father's thank you for a job well done and if you are experiencing frustration or stress from your role in life, take it to God in prayer and leave it there, He'll help you. He'll guide you and He'll give you the strength to be able to go on. Frustration is a helper to God, He can use it to draw you closer to Him.  So essentially what I am saying this father's day is that if your life feels like you are experiencing lack of support, lack of financial rewards, and lack of success. trouble, heartache or pain it could be really God's way of training you and getting you ready for something greater and something better, after all that is what you want, isn't it?
Happy Father's Day!
Evangelist Wendy Evans
Founder and CEO Of WIN International Ministries
_______, /iframe, 2011, 2015, 2016, ability, able, About, according, Ache, Actually, addition, Affect, Affects, After, Agree, air, Allow, allowfullscreen, Allowing, ally, along, also, Always, AMEN, AMP, Angel, Another, Answer, Answering, Answers, api, Aren't, around, assignment, Aug, Avoid, Back, backs, bad circumstances, bar, Barren, Because, Become, bed, been, Before, Being, Believe, Better, Black, Bless, Blessing, blessings, border, Brown, call, Called, can, care, cares, Cause, Cause God, Celebrate, cell, Center, CEO, Char, Character, Child, children, Cindy, Circumstances, class, CLEAN, clean heart, close, closer, Come, concern, concerns, Conclusion, content, continue, Contribution, Cord, Could, Courage, Course, Create, created, Daily, Dark, Day, Dear Father, delight, DEMON, Demons, desire, desires, Develop, Developing, Devi, devil, Doesn't, Doing, Don, Don't, Done, Doubt, Down, draw, Each, Earn, Effects, Eight, Ellen, encourage, end, Endure, enemy, enter, Especially, Essential, Evan, Evangelist, Evangelist Wendy Evans, even, Ever, Every, Evil, example, Excel, excellence, Except, Exist, Experience, Experienced, experiencing, Extra, fail, failure, fait, faith, family, fast, Father, Father God, Fathers, Fear, feel, Feels, Felt, File, Files, financial, Follow, Forgive, Forgiven, forward, found, frameborder=, from, frustration, Fulfill, full, Generous, getting, Give, Given, gives, giving, glory, god, going, Good, Got, Gracious, great, greater, grit, Guide, Hair, Hank, Happen, Happening, Happy, hard, have, he's, head, Heal, Healed, healing, Hear, heart, heartache, height=, Help, Helper, Helping, her', Here, Here's, High, higher, Him., holiness, honor, Hope, HR, Humility, I've, Important, impossible, in, in Jesus, Integrity, International, Isn't, jesus, job, joy, just, Keep, kind, king, Know, knows, lace, Lack, Late, later, lead, Leader, Leaders, Leadership, Leading, Learn, Learned, Leave, Left, Lent, Less, life, Light, Like, Line, Lines, list, Live, Lives, living, Loads, Logic, Long, Look, looking, Looks, Lord, Lose, Lost, Loud, love, loved, Loving, Luke, Makes, Making, man, matter, Matthew, Mean, Meant, Mentor, mess, Mind, Mini, Ministries, More, mother, move, Much, N., Name, nation, National, Nature, Need, Never, New, Next, Number, Often, oftentimes, OK, once, Only, opportunity, order, Ourselves, out, over, pain, Parent, parents, part, Path, pathway, pathways, Perfect, Person, Persona, Personal, Personally, photo, Place, placed, Places, Plan, plans, point, Port, poses, possible, Pray, prayer, Prayers, Praying, Press, price, priceless, Process, prom, promise, promises, Prove, Proverbs, Provide, Purpose, purposes, Quit, R., Race, Rage, Rain, Read, Reading, READY, Real, Realize, Really, receive, Received, Relationship, remind, Rene, resources, Responsible, RESULT, Results, Reward, rewards, Rick, right, right pathway, right spirit, ring, Rock, role, Round, rover, saying, schemes, screen, Seek, seem, sees, Sent, serve, setback, setbacks, Shaping, Shepherd, should, Show, showing, Side, sign, similar, Simple, simple prayer, sin, Sing, snare, snares, So, Solution, Some, Someone, Something, Sometimes, son, sour, source, sources, Special, Spend, Spirit, src=, STAR, stone, Strength, Stress, Strong, Success, such, support, take, Taught, Teach, Than, Thank, the, their, Them, There, there's, They, thing, think, this, Those, Thou, though, thought, Thoughts, Through, Time, Times, timing, tired, title, to, Today, Tool, tools, tore, Train, Training, TRIBUTE, Trick, tricks, trouble, Trust, Trusted, trusts, Trying, Tube, UK, Under, unique, Unity, US, Used, Using, Valuable, Verb, Very, Visit, wait, Walk, Want, wanted, Wants, way, ways, We've, Well, Wendy, Were, What's, whether, WIN International Ministries, wish, Wonder, Wonderful, word, WordPress, Work, Works, world, Worry, Would, ye, YES, yo, you., You're, You've, Yours, YouTube